Work ongoing in Nantglyn. Removing old decking and putting a small retaining wall in with a new patio.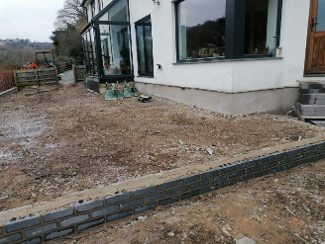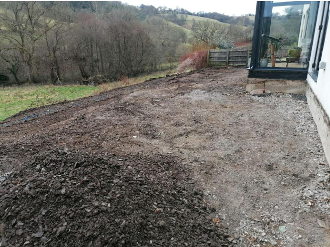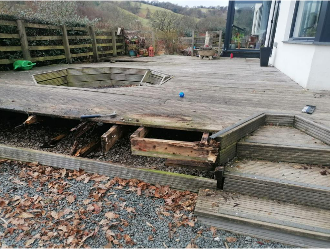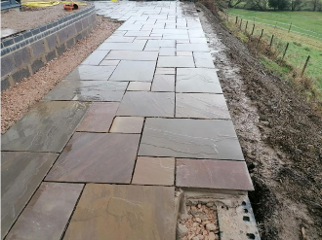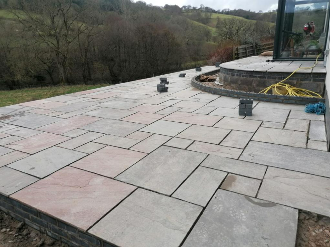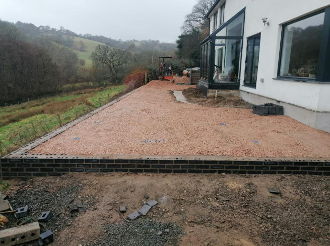 Work carried out on Chester Race Course. Thanks to Watson Plant Hire coming to plain out the area and Robert Hunter and Son delivering the 55/10 HRA tarmac.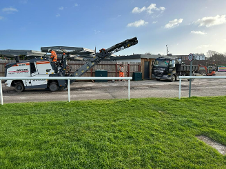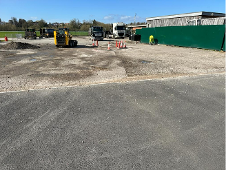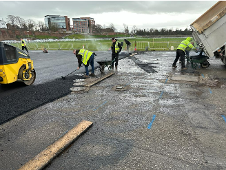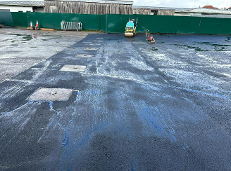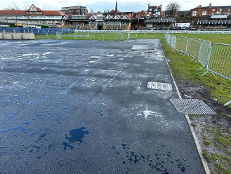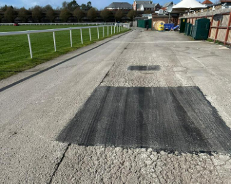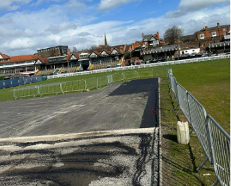 New site started in Penyffordd. We have reduced the level of the ground and installed a new fence before digging out for the footings. I would like to thank Rennie for supplying the concrete and MKM for the delivery of thesand and blocks.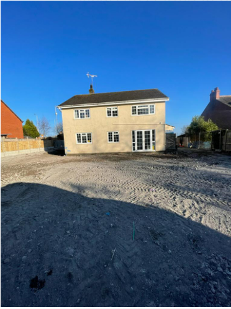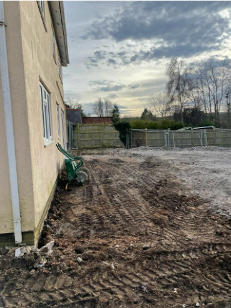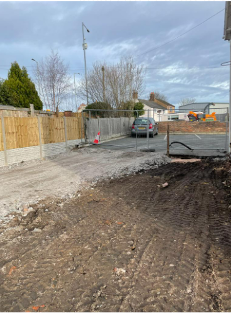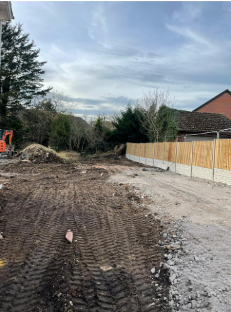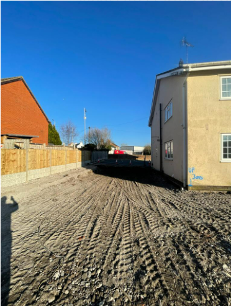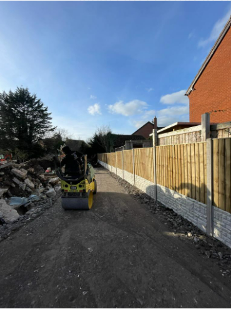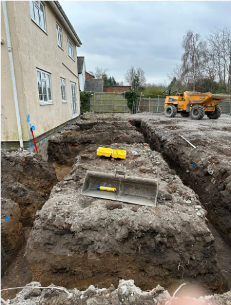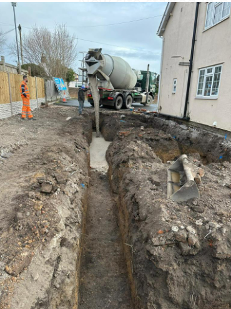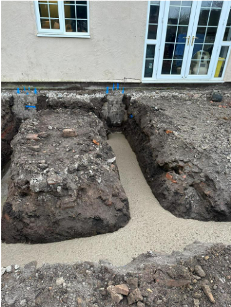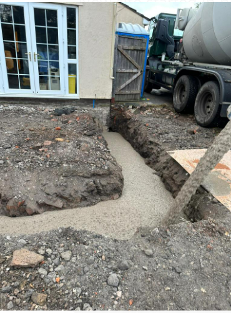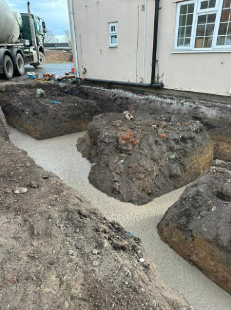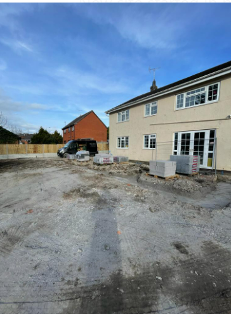 New job completed for Read Construction in Chester Zoo. Laying 14mm open texture tarmac ready for the resin to be laid on top and trench reinstated after electric ducts have been installed.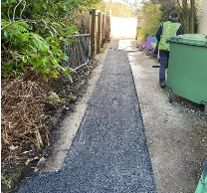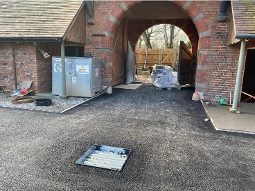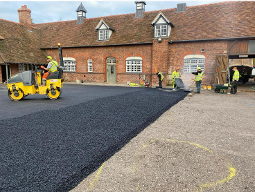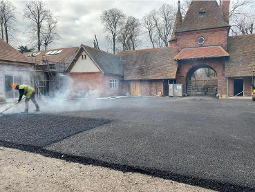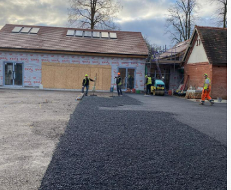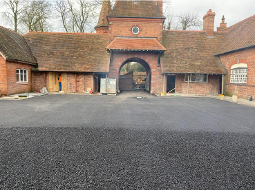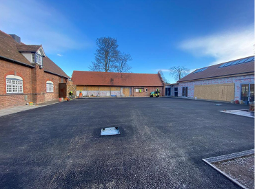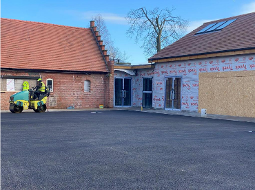 A recent job In Ruthin. Digging out the old flags, providing new footings for a wall and laying new flags with pointing. Thanks to MKM Ruthin for supplying these.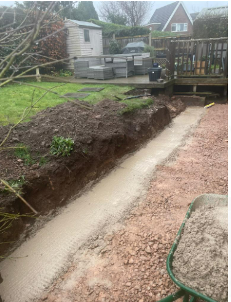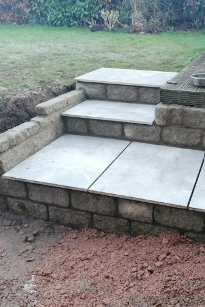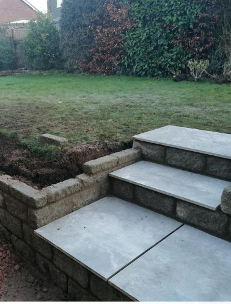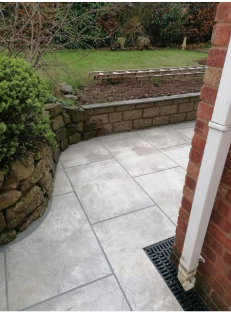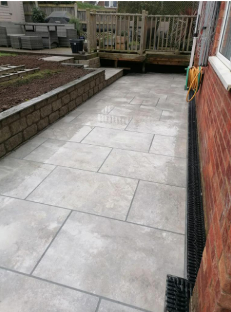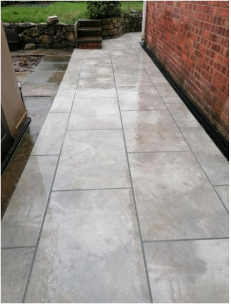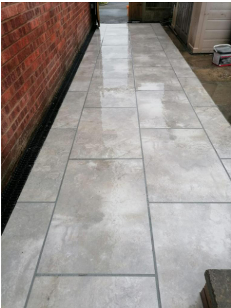 Work on going in Deeside new electric ducks and water pipes to the new slabs. 100mm king-span insulation being put in before the slab gets poured.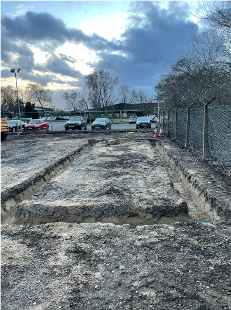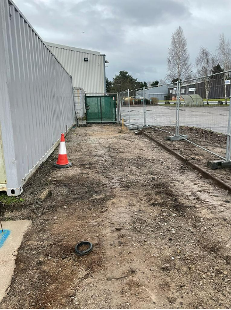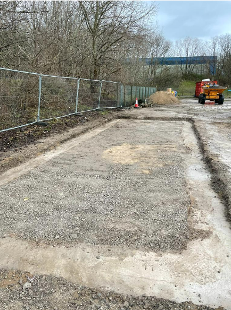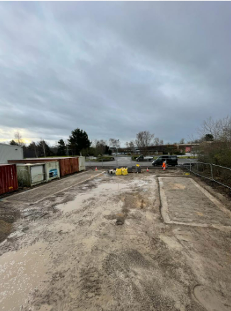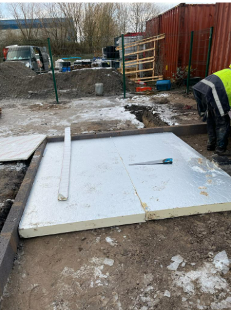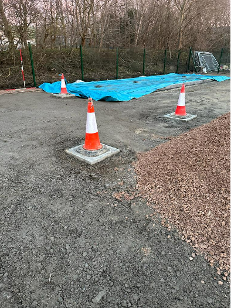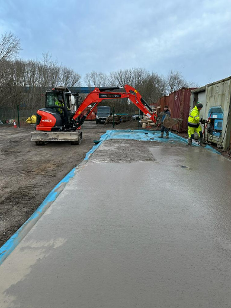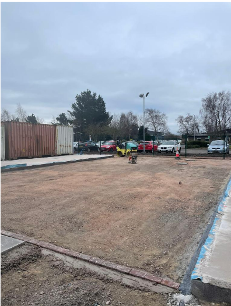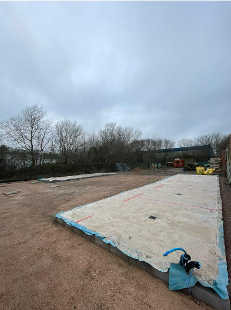 New site started for Lewis and Hunter. Changing damaged kerbs and re-setting all iron work ready for the new tarmac to be laid.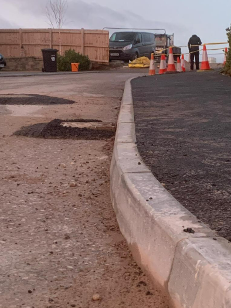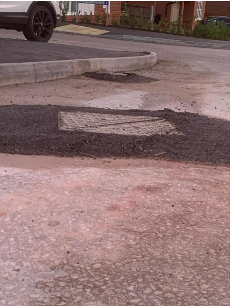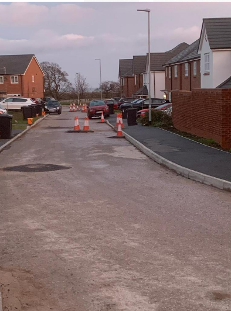 Work currently been completed in Colwyn Bay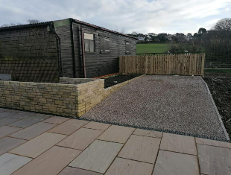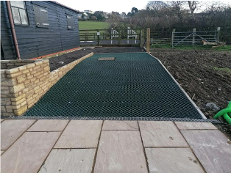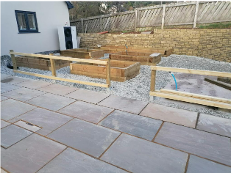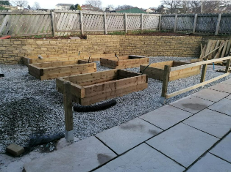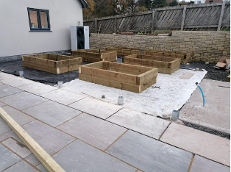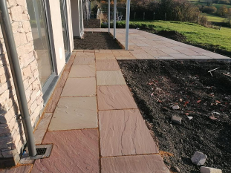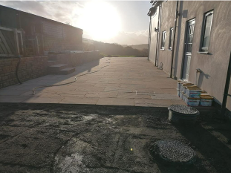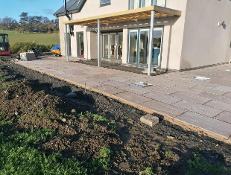 New job in Penrhyn Bay. Removing all top soil and building a 360mm2 soak away. Laid all aco drains and stoned up the car park ready for Lewis and Hunter to tarmac.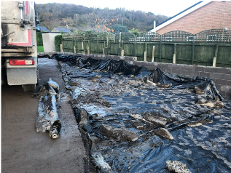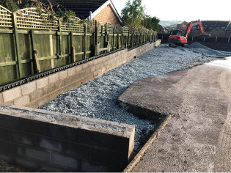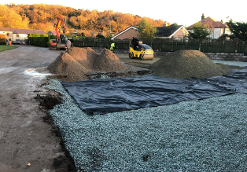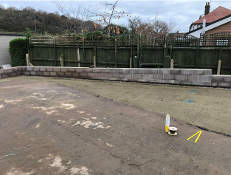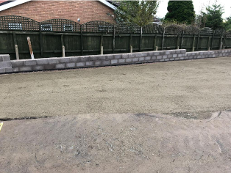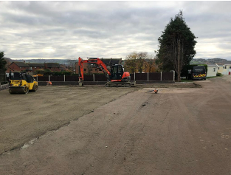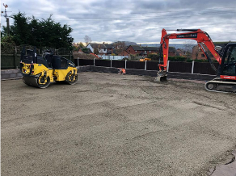 New blocked paved drive with a new fence and gates. We have also built a new gazebo with two sides for the customer in Ruthin with flagging as a floor.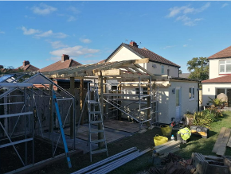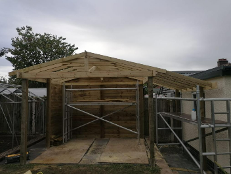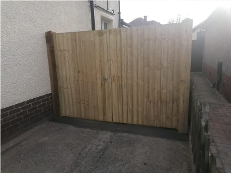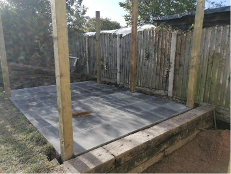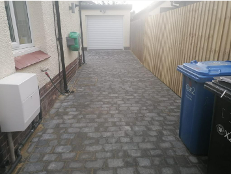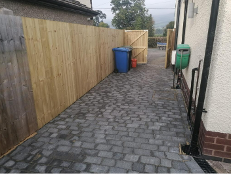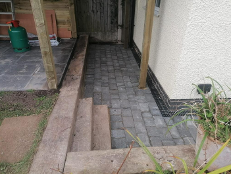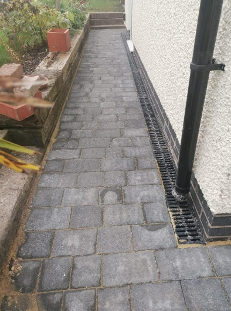 All preparation work carried out in Prion with a new surface of 55/10 HRA tarmac laid and compacted at 45mm thick.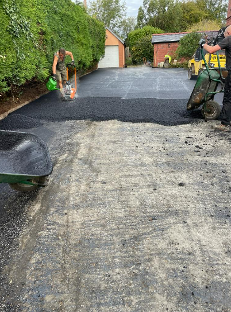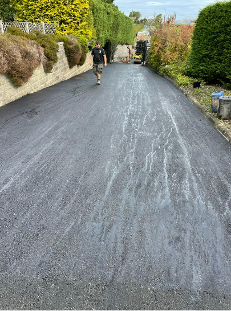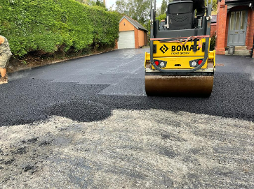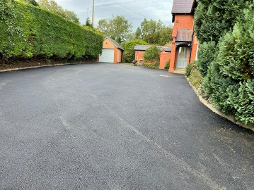 New cycle path completed for a school in Prestatyn .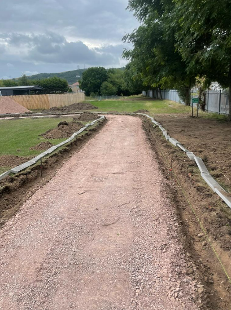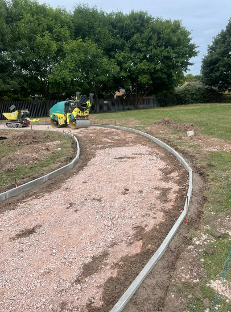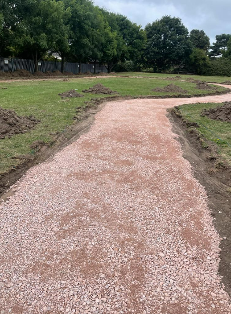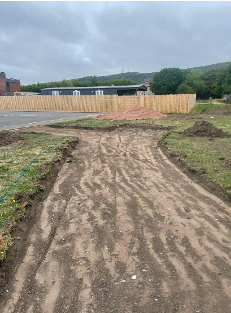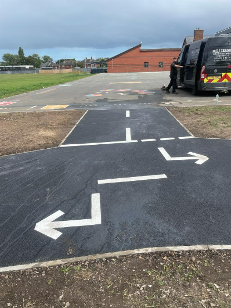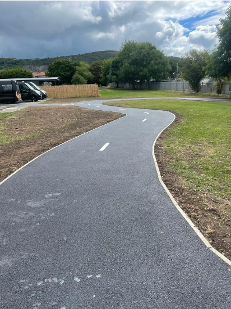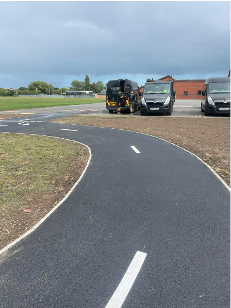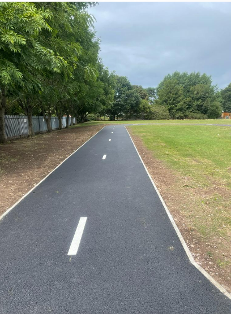 Tarmac work carried out on a farm lane. All prep work and regualting done before the final layer of 55/10 HRA was laid and compacted.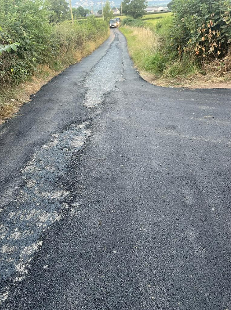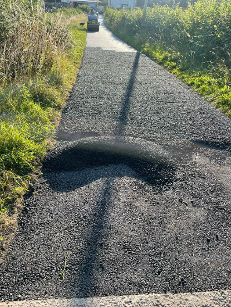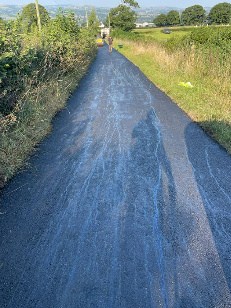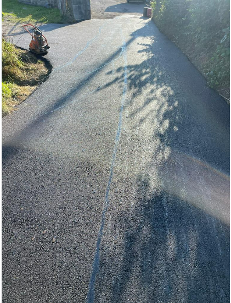 New job started in Hooton for Lewis and Hunter. Changing kerbs and lifting iron work up to the new levels. We have started the block paving on all the roads with help from Gary and his team at Wrexham Paving.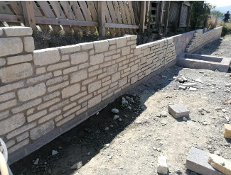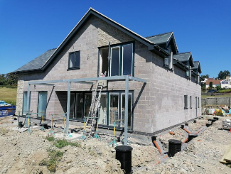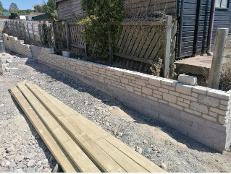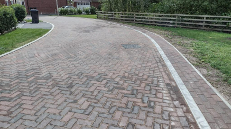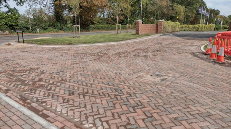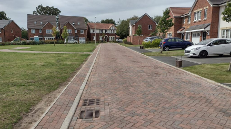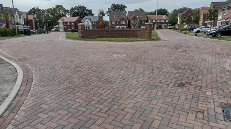 Tarmac work carried out for Jordan MacCarter in Llanfair 780m2 with no joints in the final layer.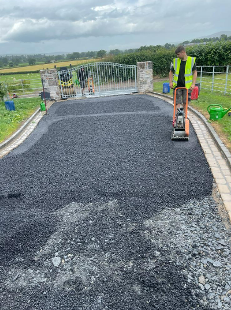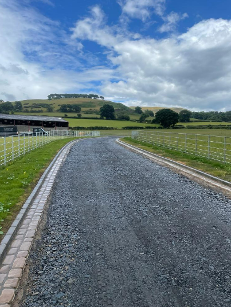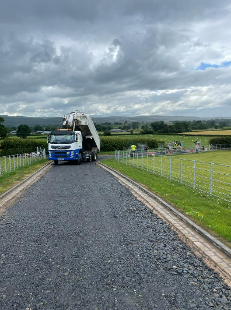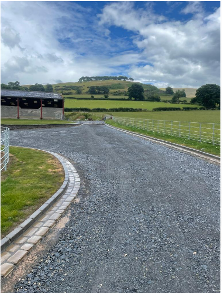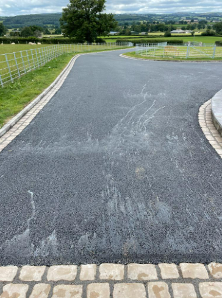 New tarmac drive carried out in Ruthin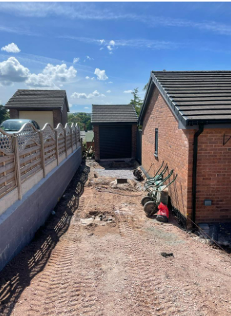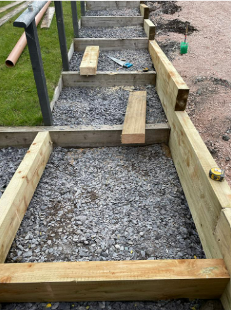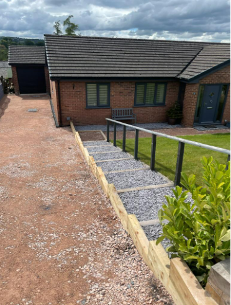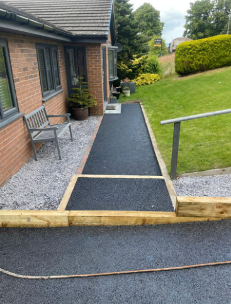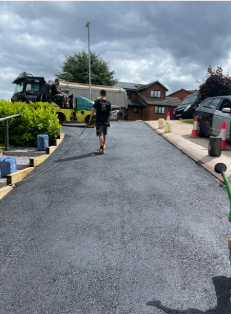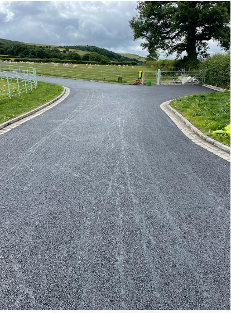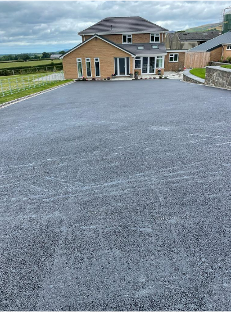 Recent job completed in Pentrefoelas. New car park spaces for the nursing home and the tarmac on the lane. Thanks to Cheshire Roadmarkings for carrying out the road markings.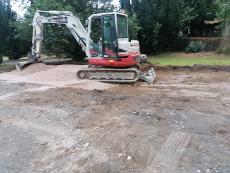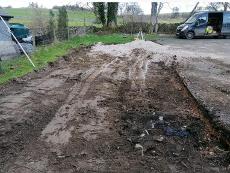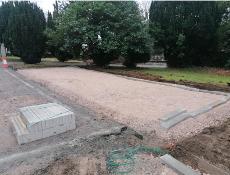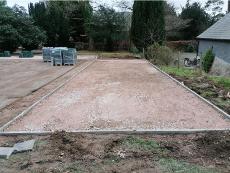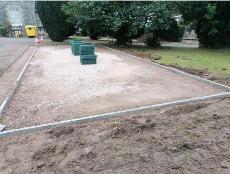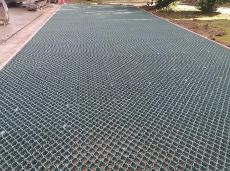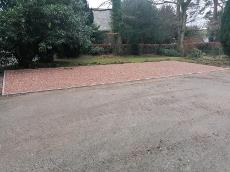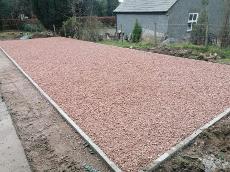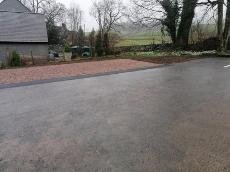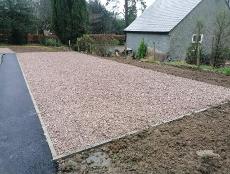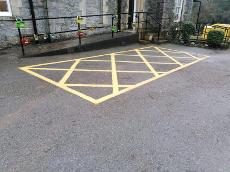 Work being completed at Sunnyvale Caravan Park. We would like to thank Robert Hunter of Lewis and Hunterfor the tarmac, GMC concrete, MKM for all the material delivered and getting Mona to drop off the Lego blocks.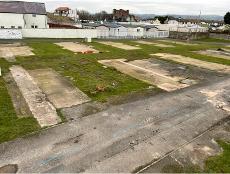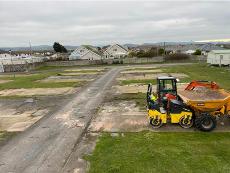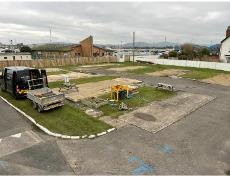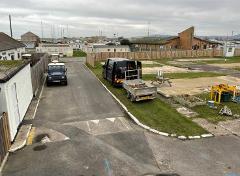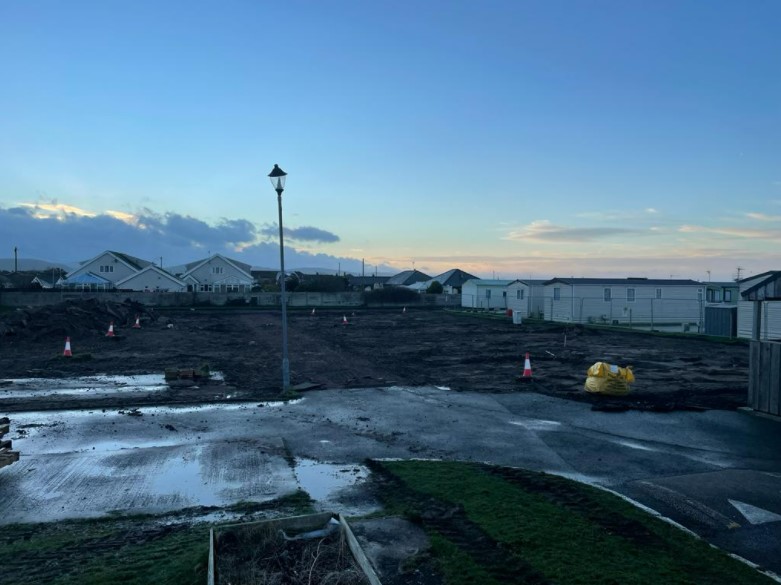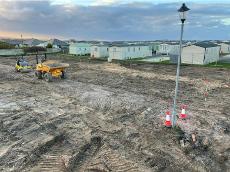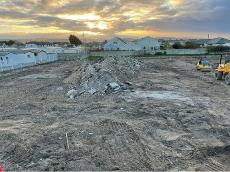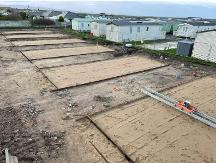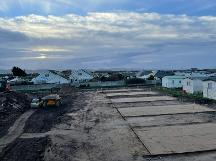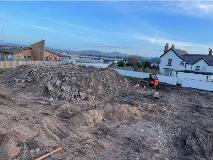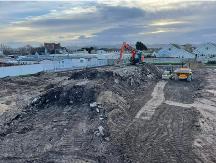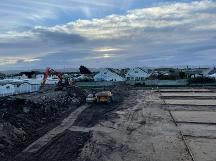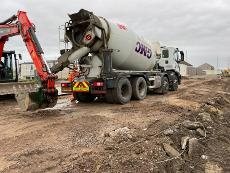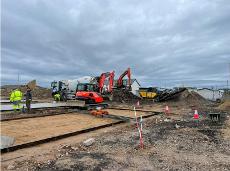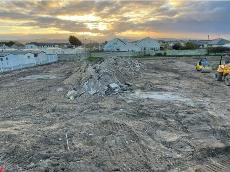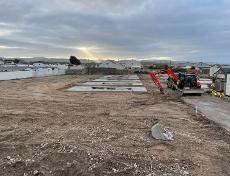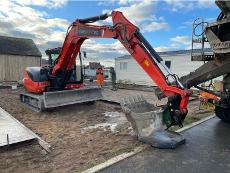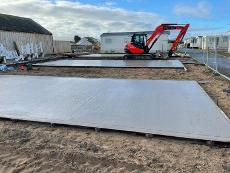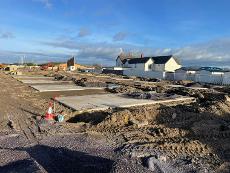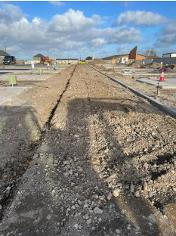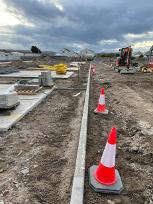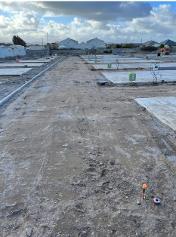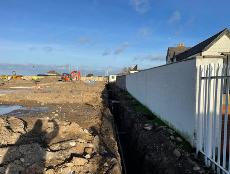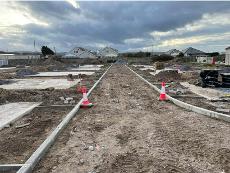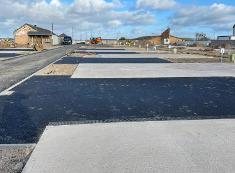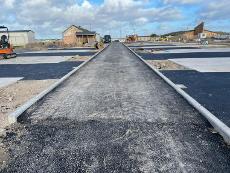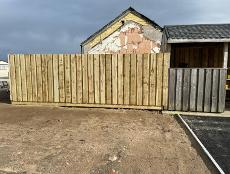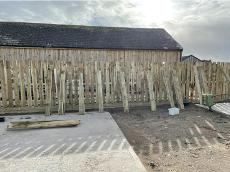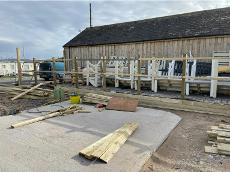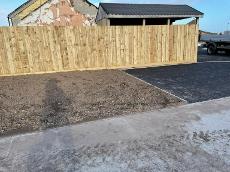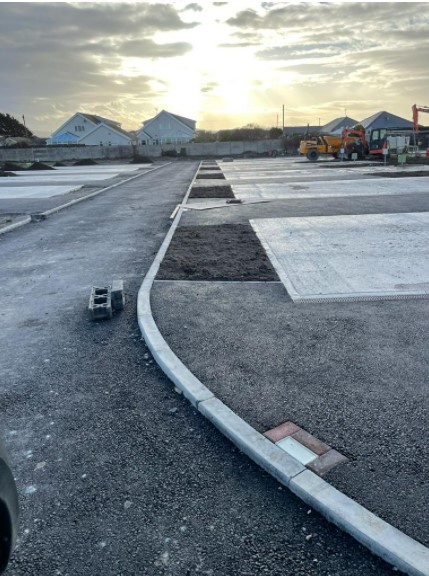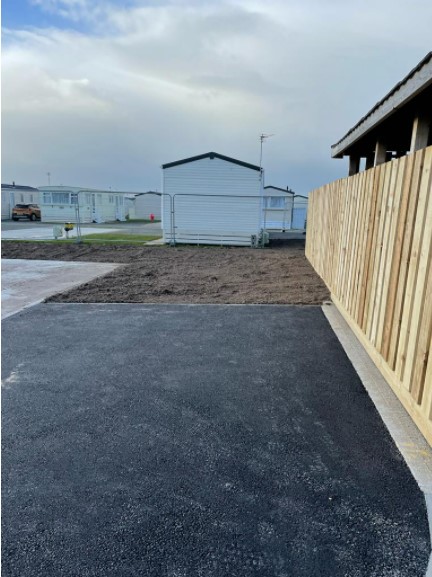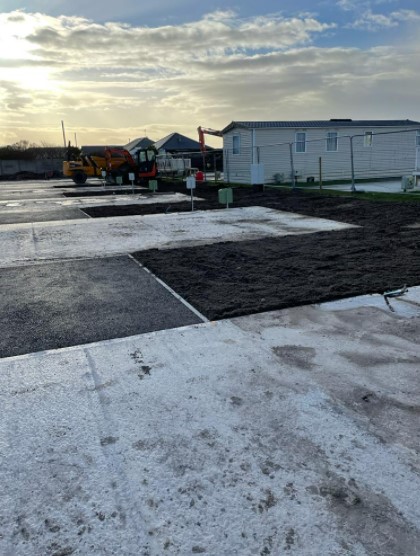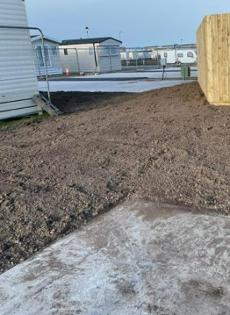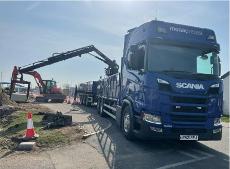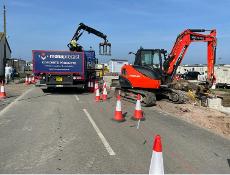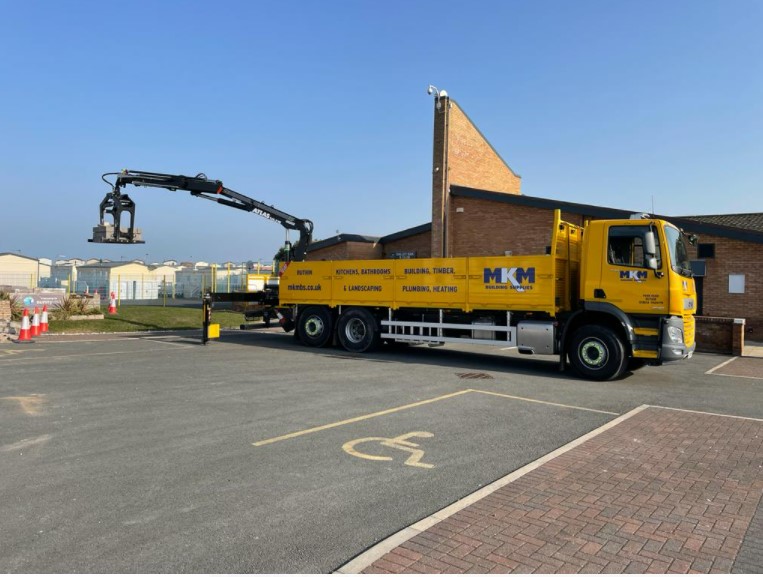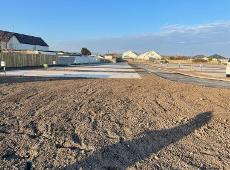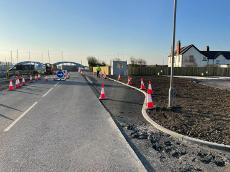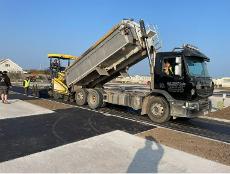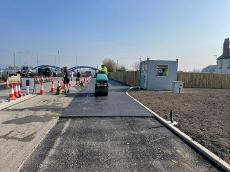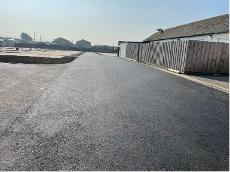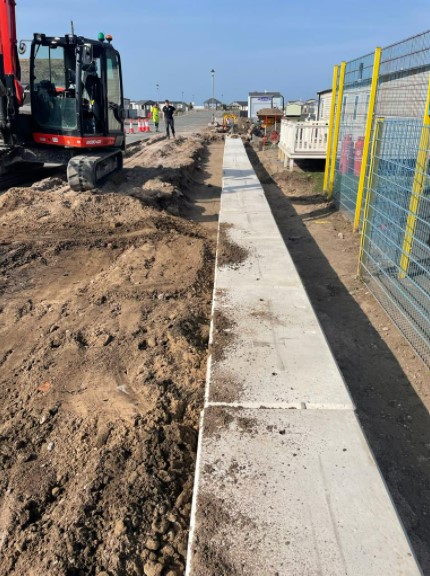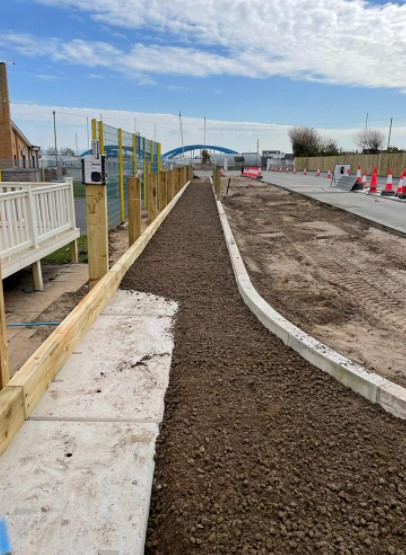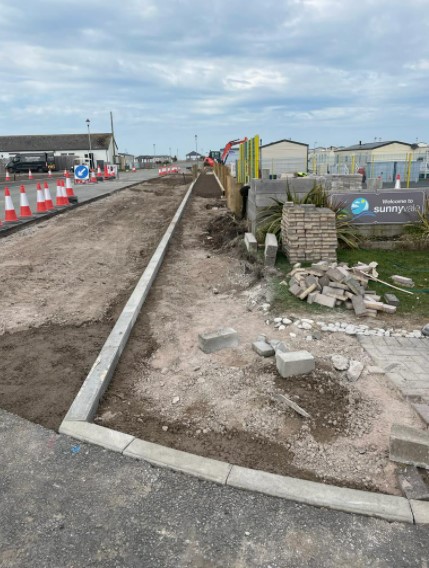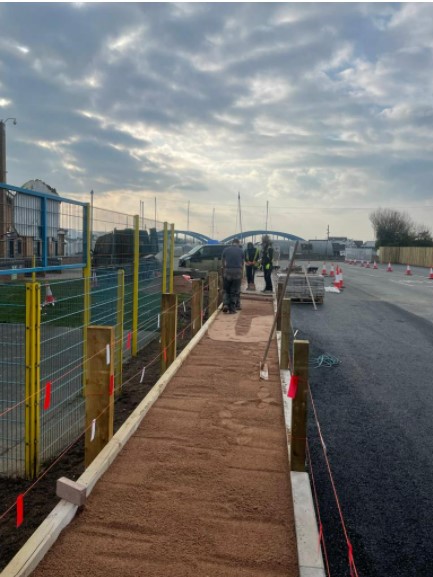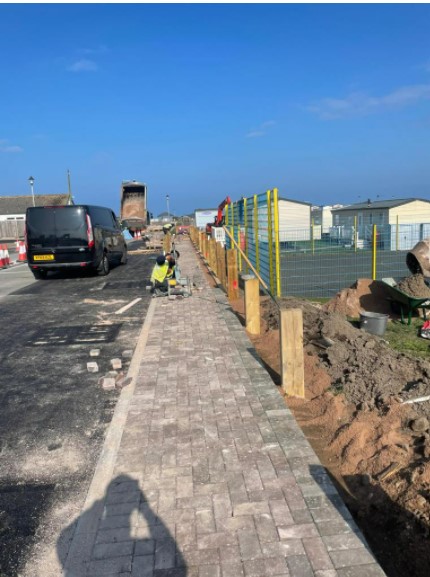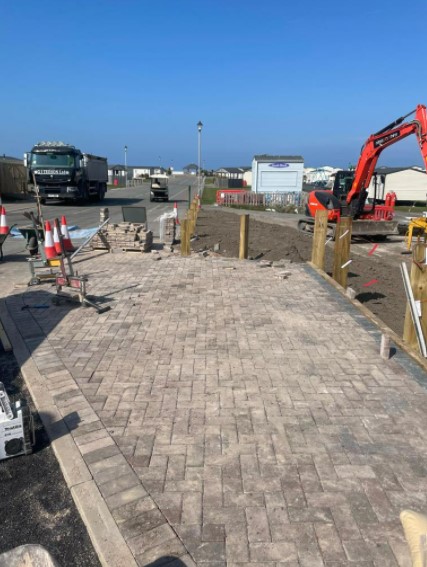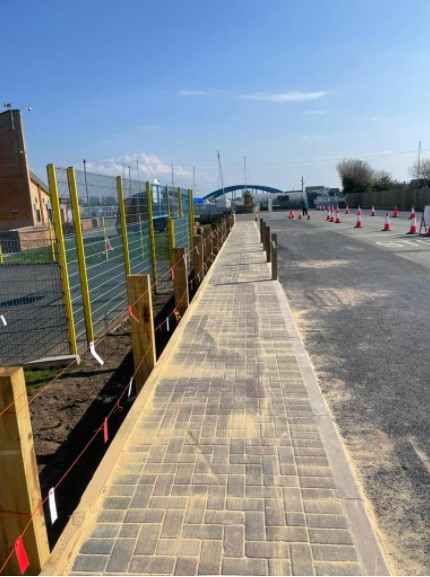 Job completed in Ruthin. New gravel driveway with a new drop entrance in Ruthin.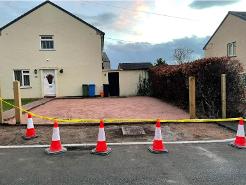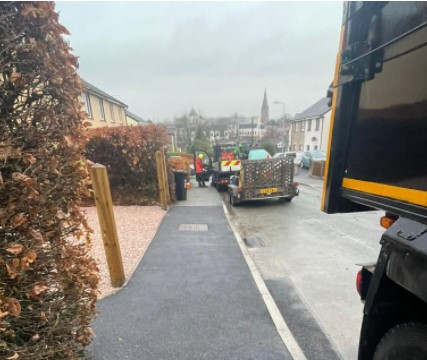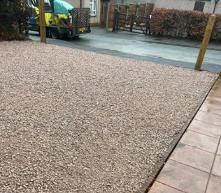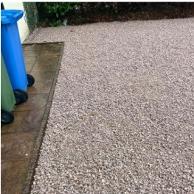 Hi Garry,
I'd just like to thank you and your team for an outstanding job well done with regards to dropping the kerbs and digging out and stoning the garden to give us off street parking. Hats off to all of you on doing such a great job, I can't thank you enough for all your hard work and be rest assured if we need anymore groundworks we will be calling on yourselves and I would happily recommend G J Teeson Ltd to anyone and will be.
Once again thank you very much and I wish you and your whole team all the very best for Christmas and the coming new year.
Kind Regards
Chris Cartmell
All preparation work and two layers of tarmac in Hawarden.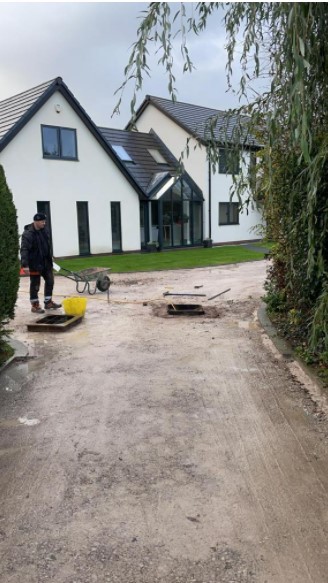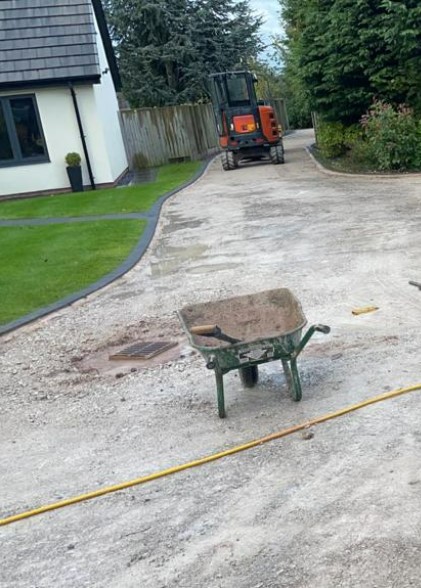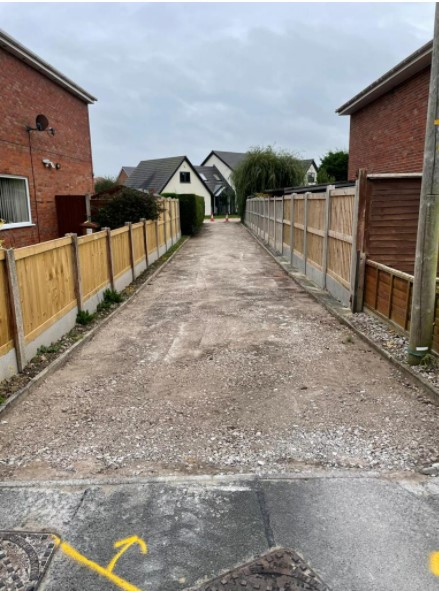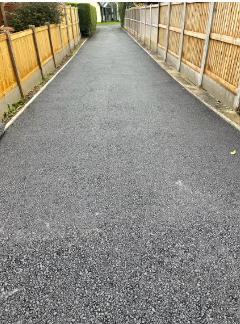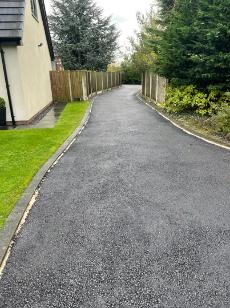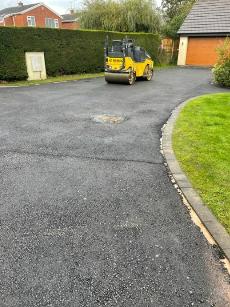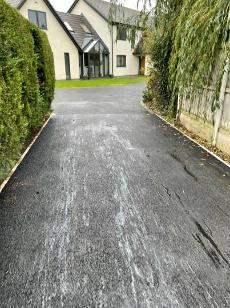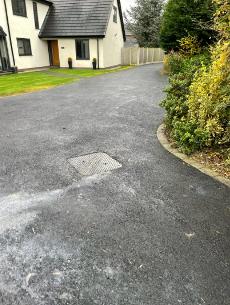 Job ongoing in Congleton for Lewis and Hunter. We also have Wrexham Paving here laying all the 80mm paving on all the roads.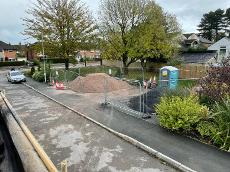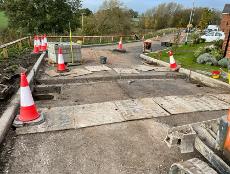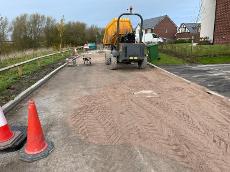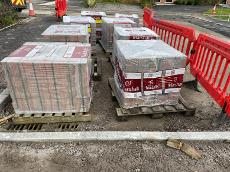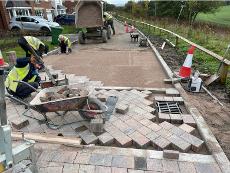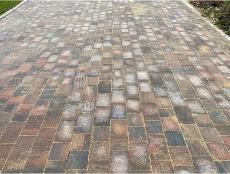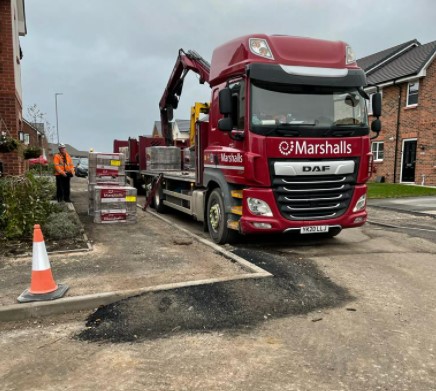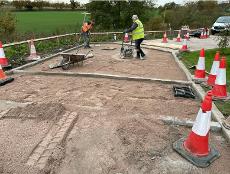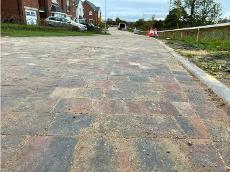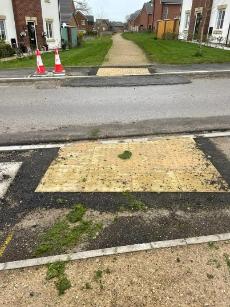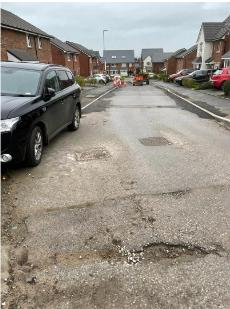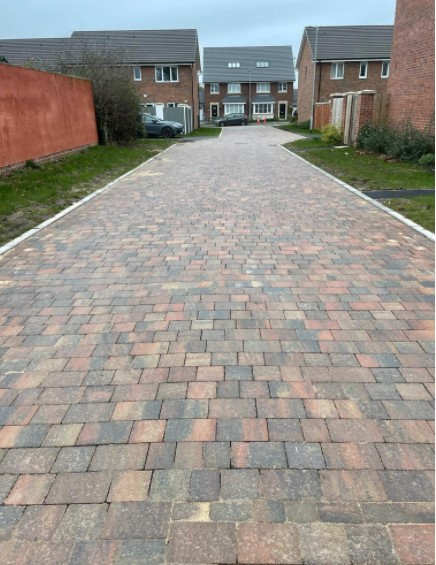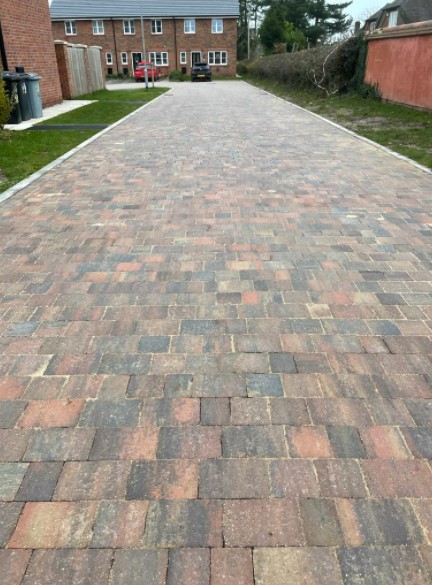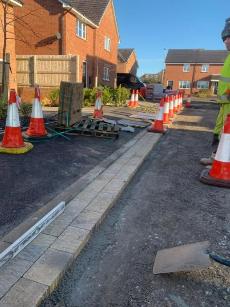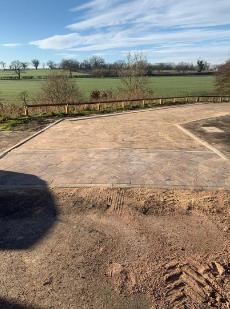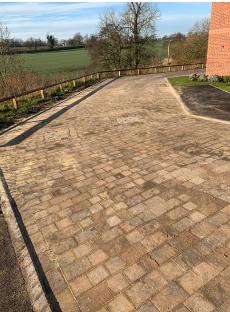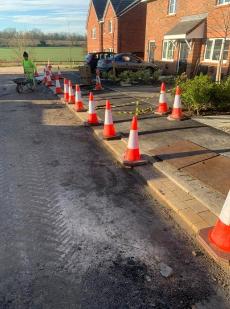 All preparation work and new porcelain flags laid - supplied by MKM of Ruthin.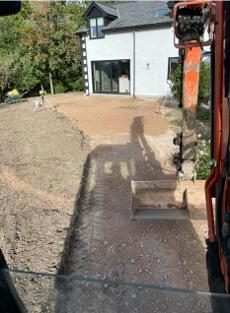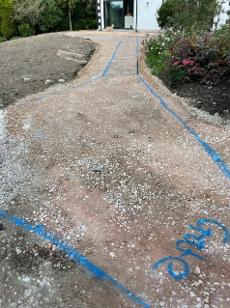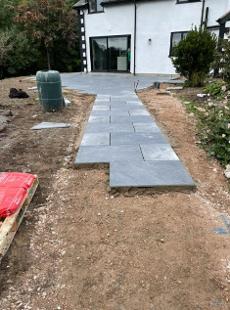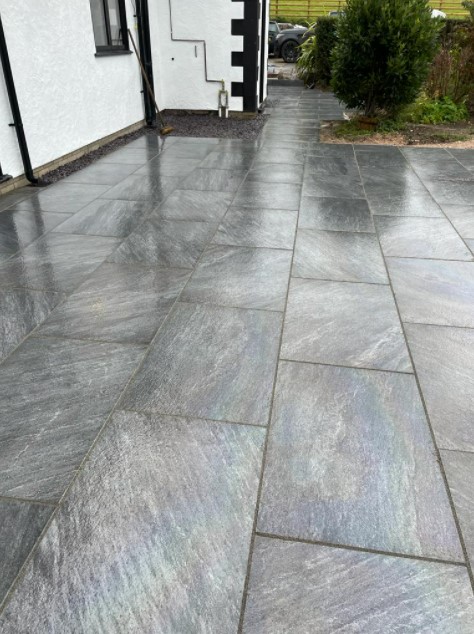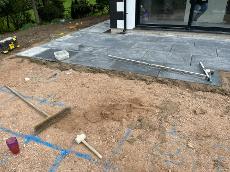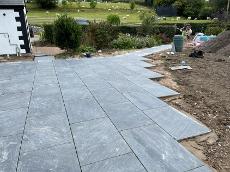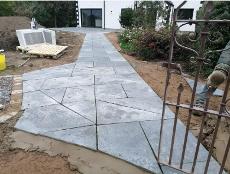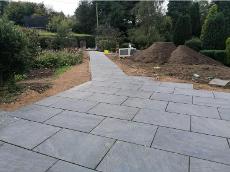 Work carried out in Wrexham. Dig out then all the preparation work before laying two layers of tarmac.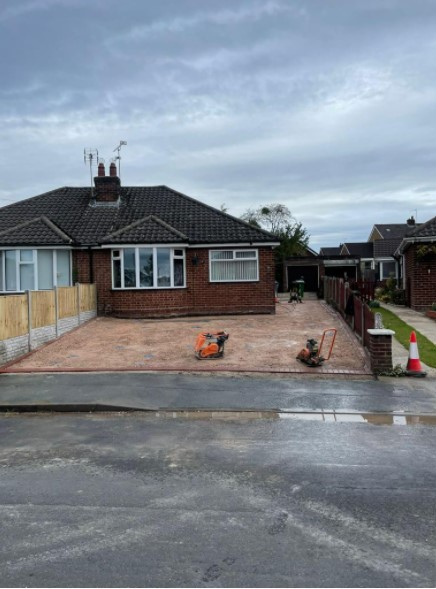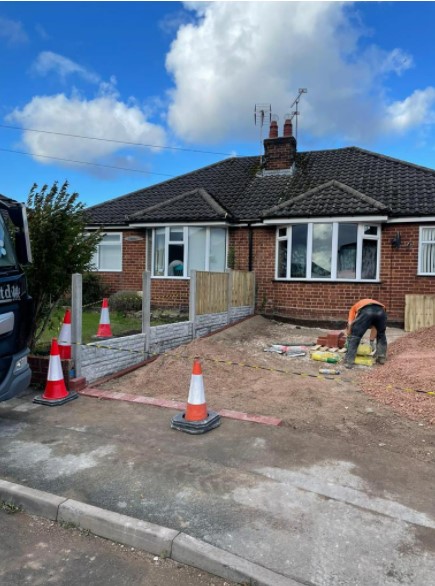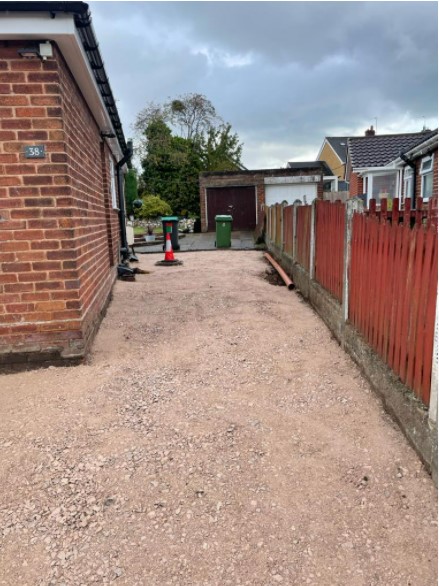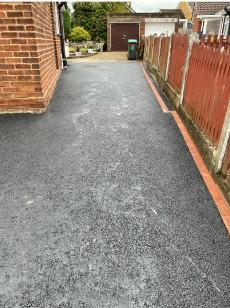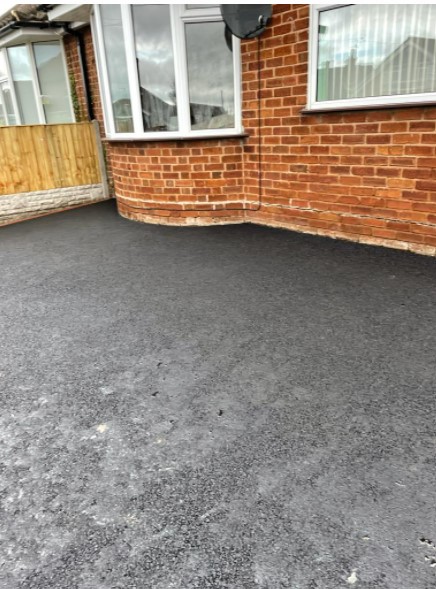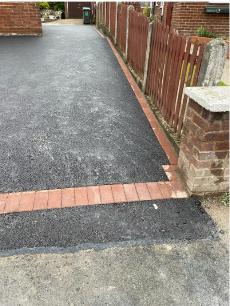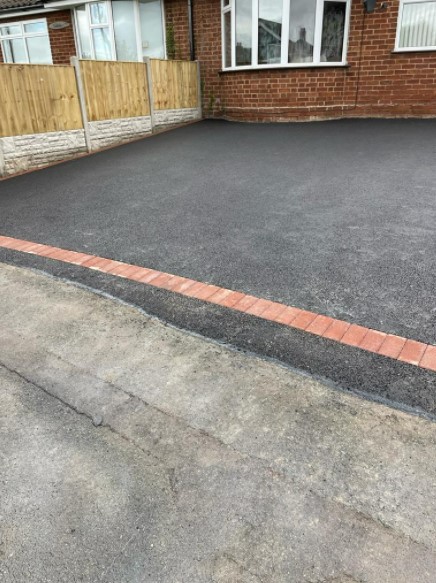 New drop entrance completed in Colwyn Bay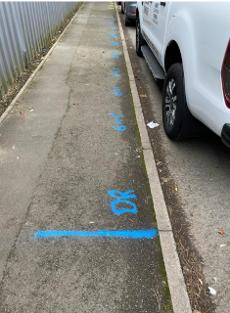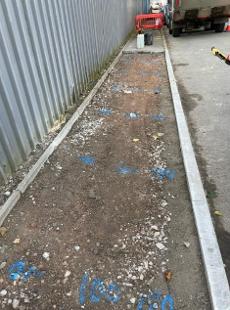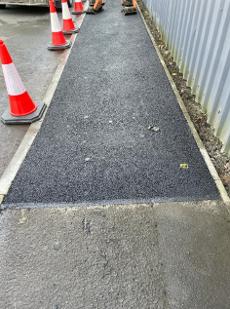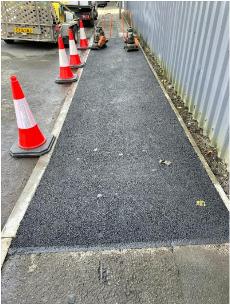 Work recently started. Levelling and compacting the site, with footings started for a new build.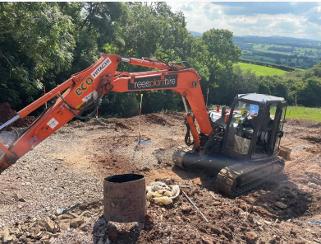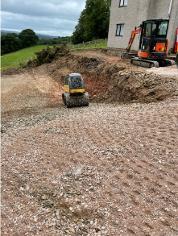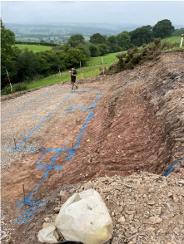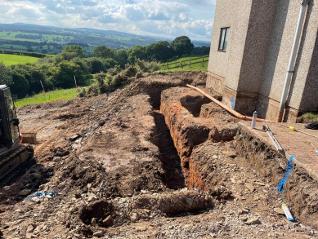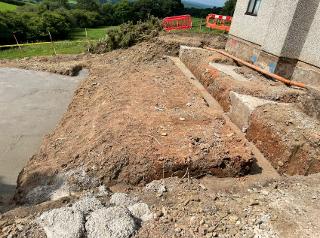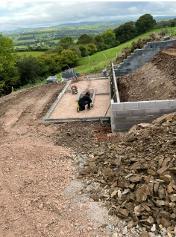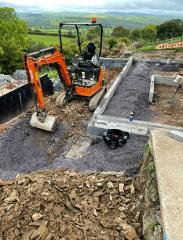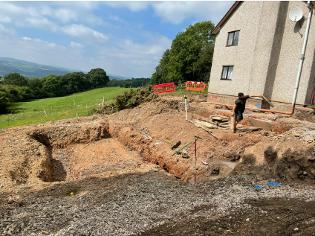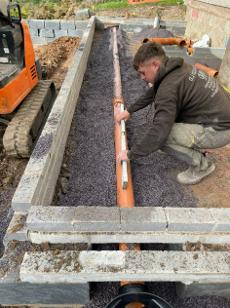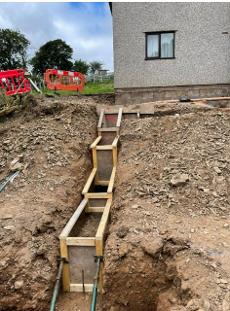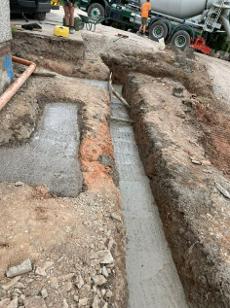 Tarmac work completed in the Bull Centre, Ruthin for Jordan MacCarter. Thanks to Jordan and James for the work and to Robert Hunter for supplying the tarmac.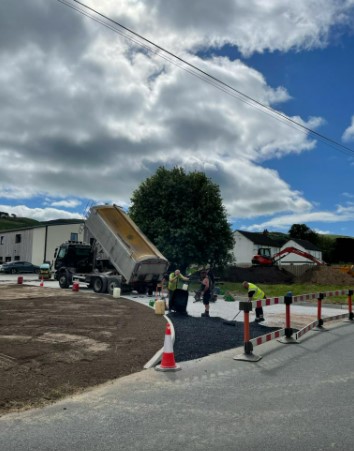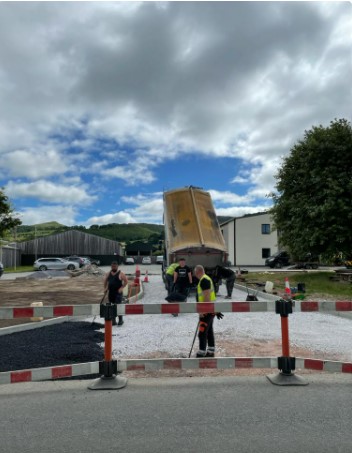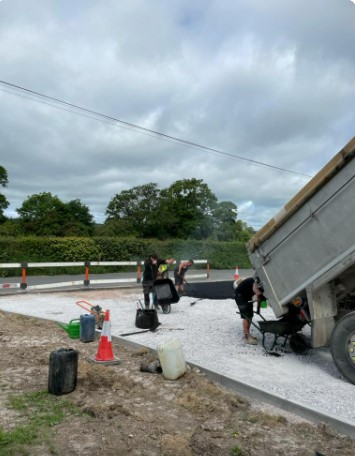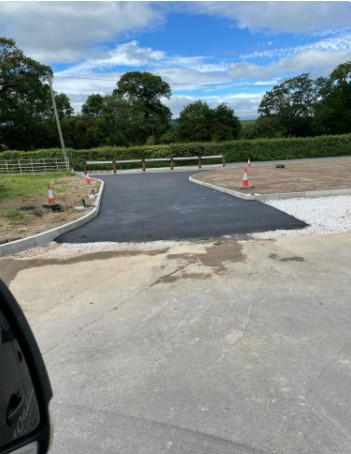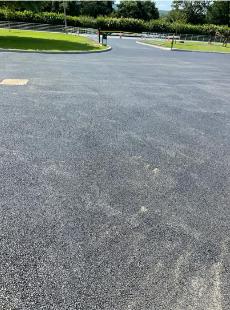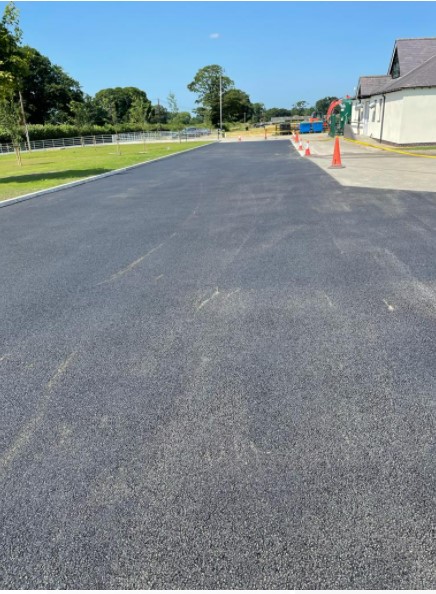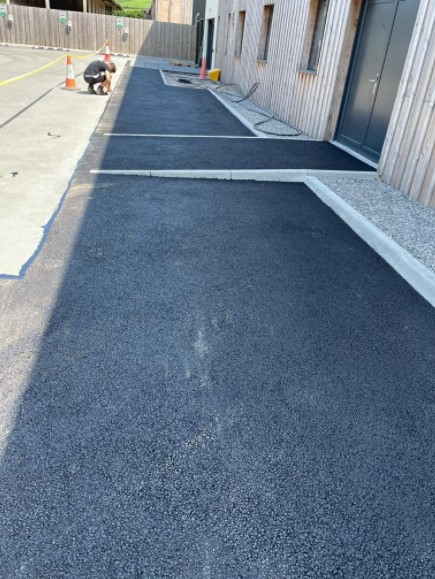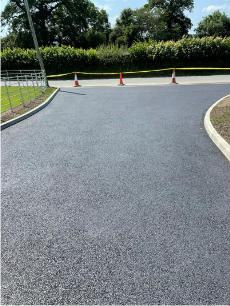 On-going work being carried out in Graigfechan. Reduce dig, footings, block work and slab. We would like to thank Mark Rennie and James for good service with the concrete and Rees plant with the 8 tonne machine. More pictures to follow as we progress.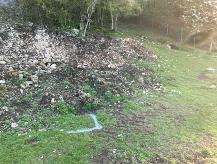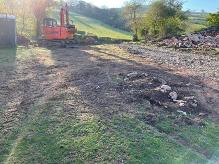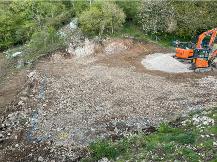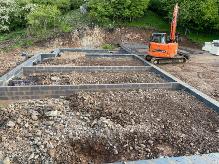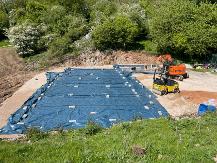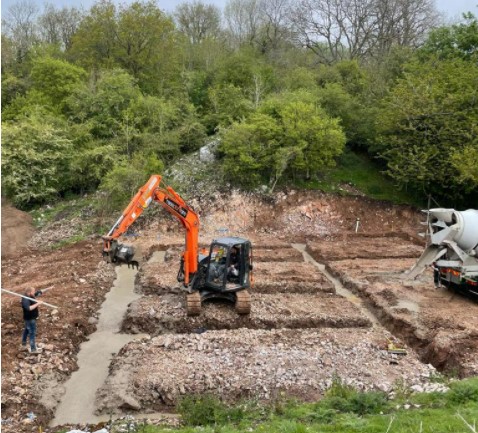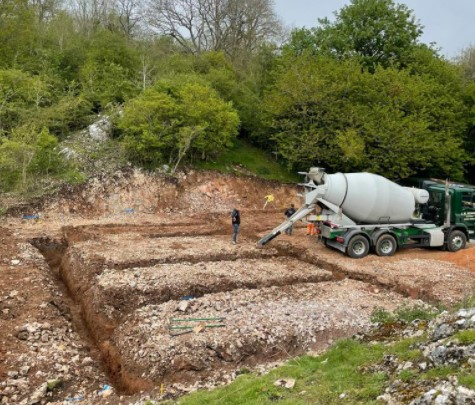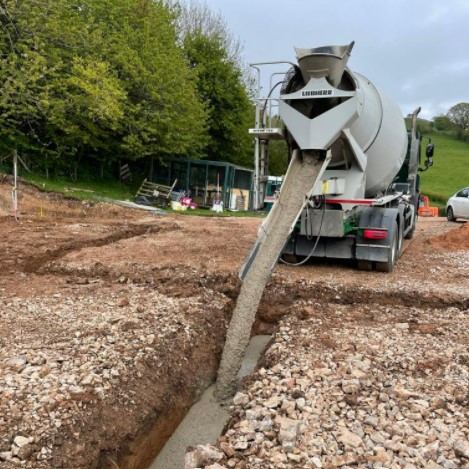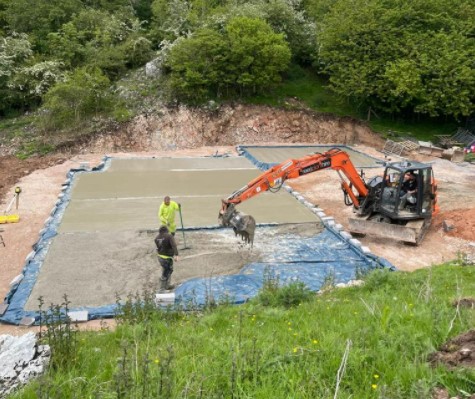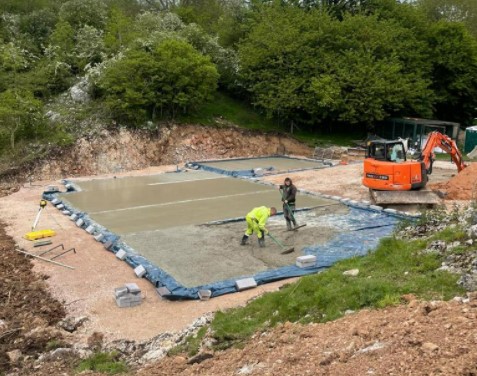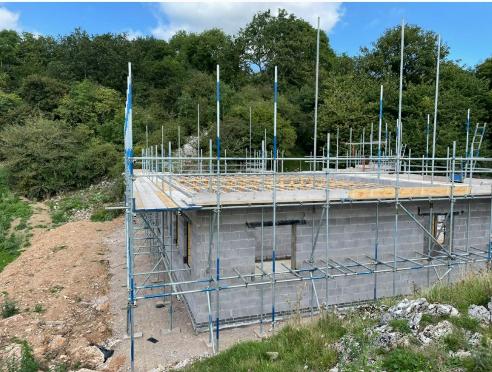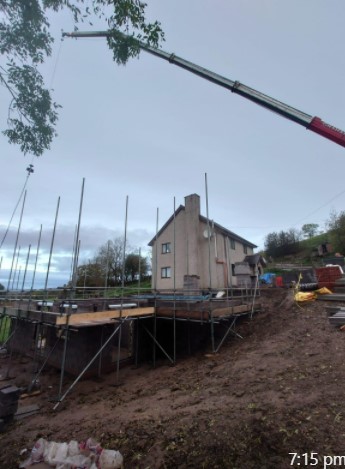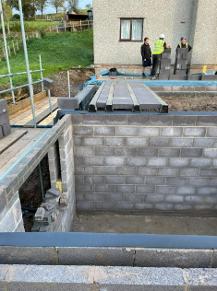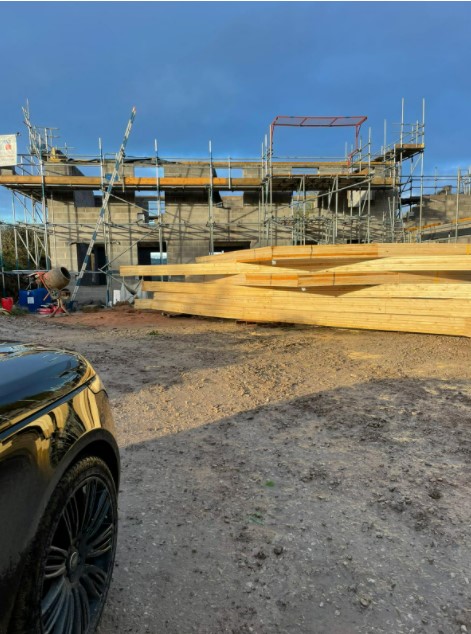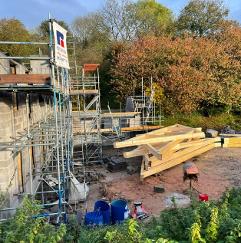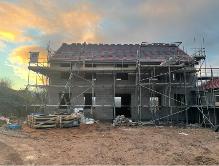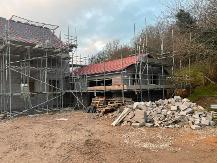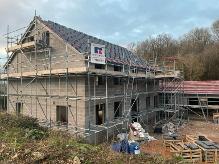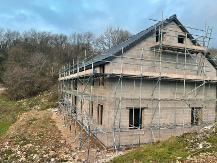 Recent work in Colwyn Bay for a 4 bedroomed house with double garage.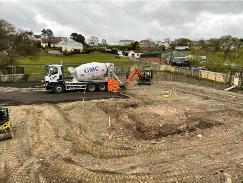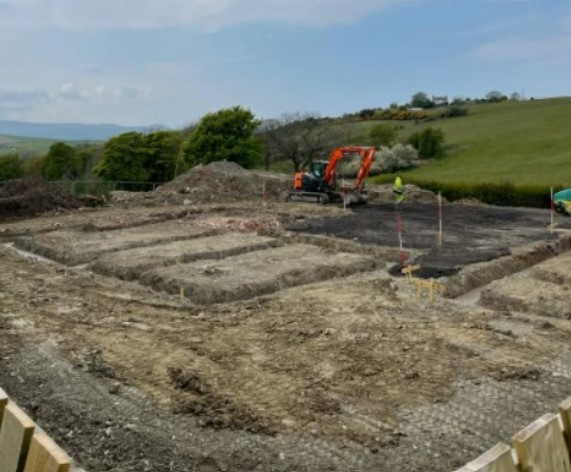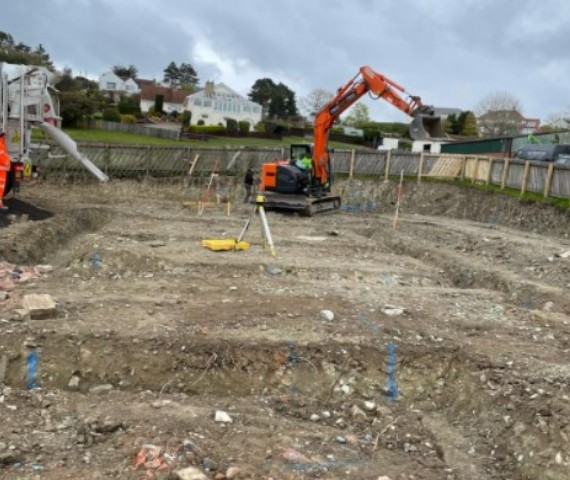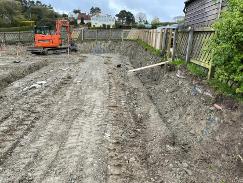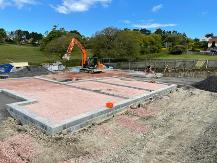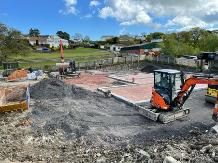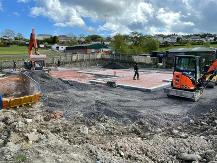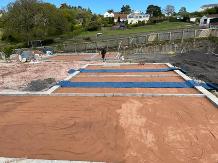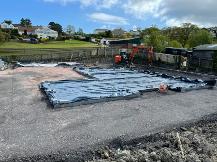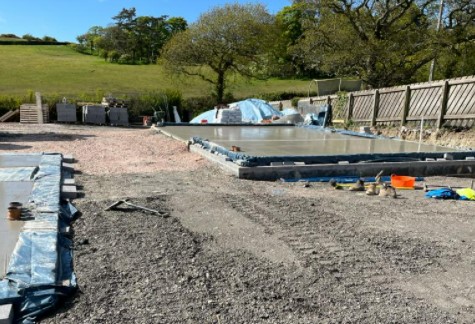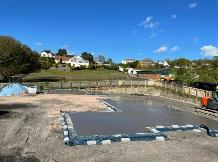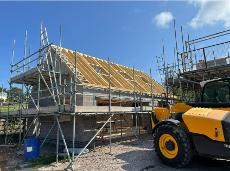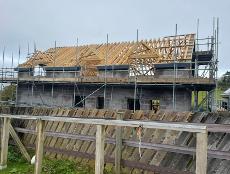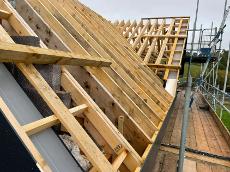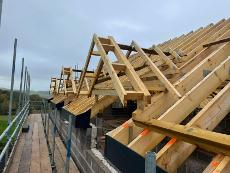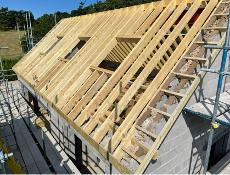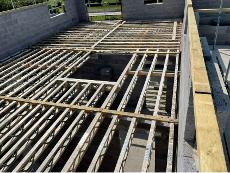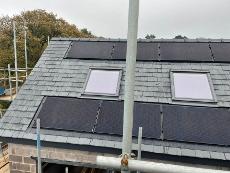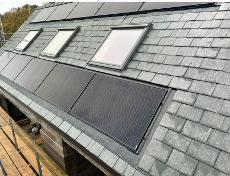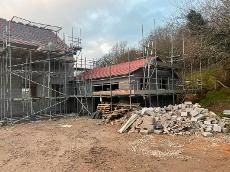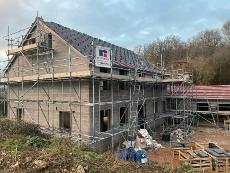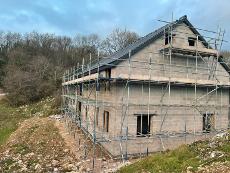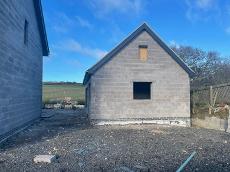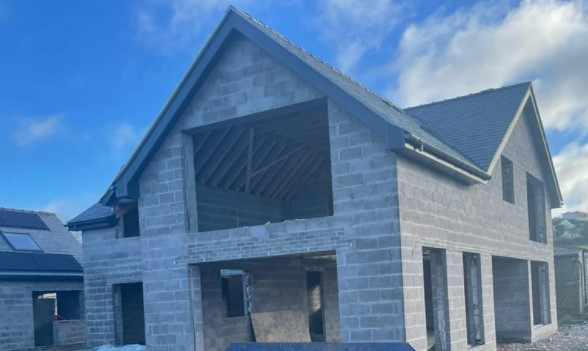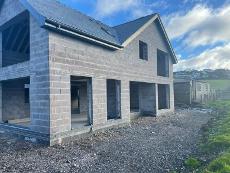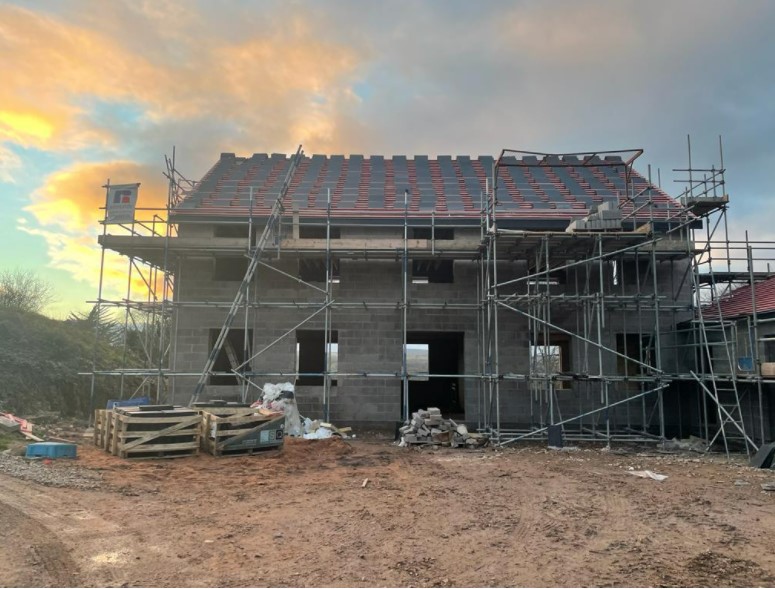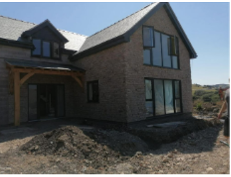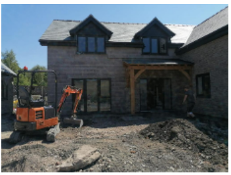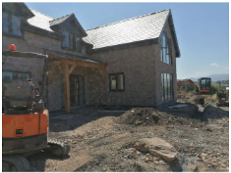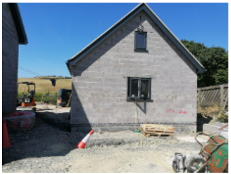 All tarmac work carried out in Conwy marina. 100mm thick of 20mm base course and all joints sealed with hot pitch.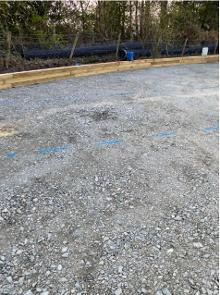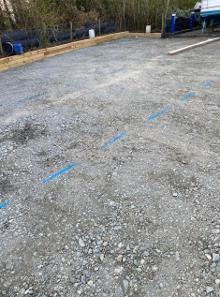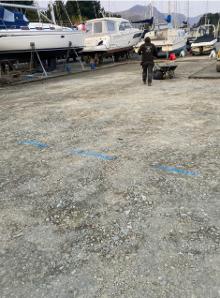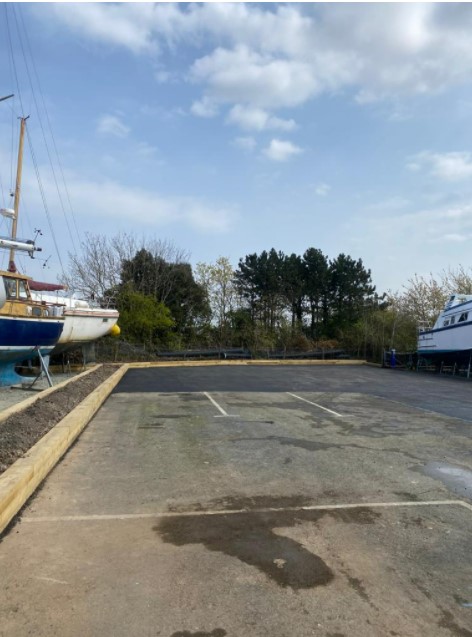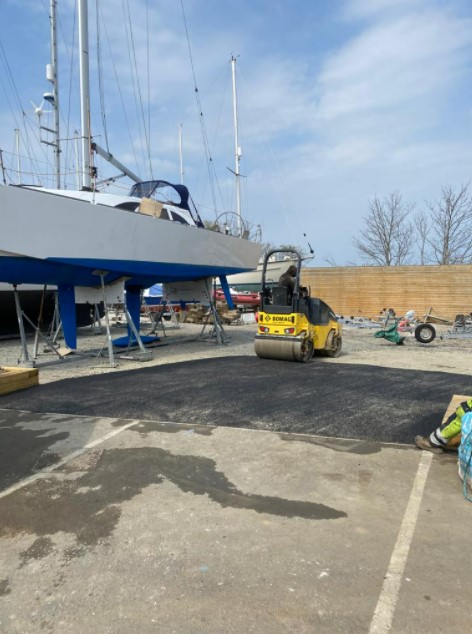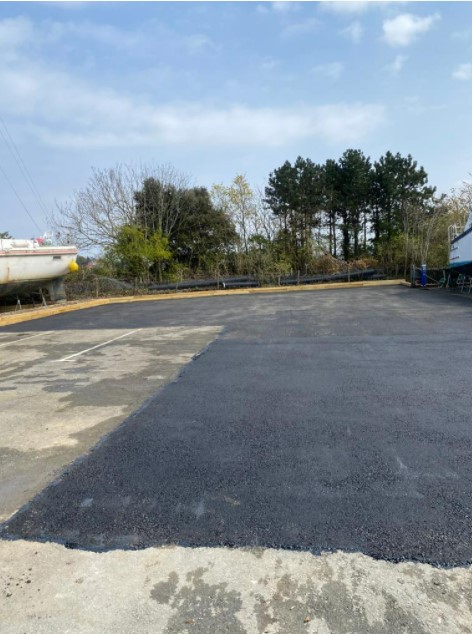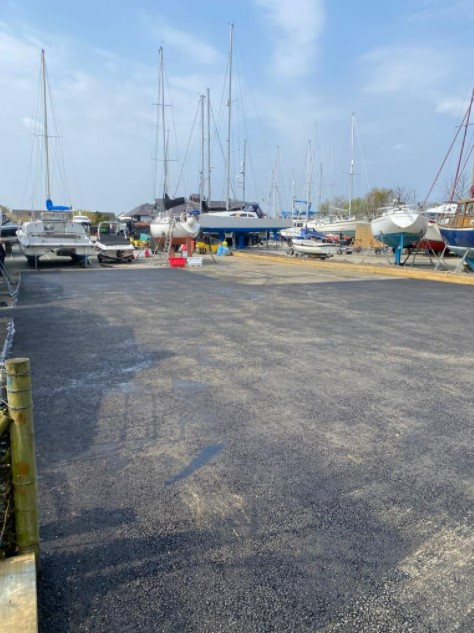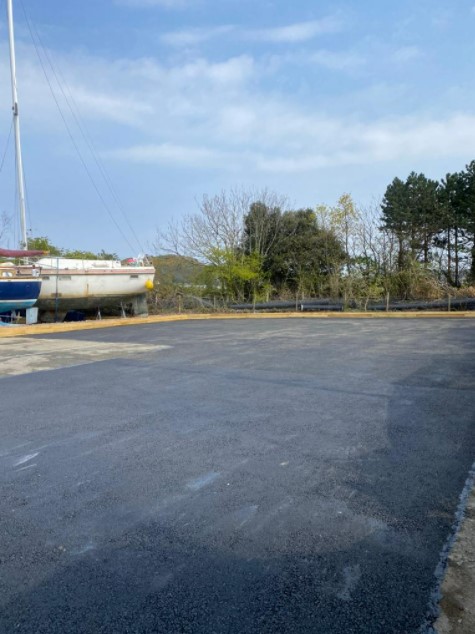 Work recently completed in Rhos on Sea. All prep work and 14mm base course tarmac.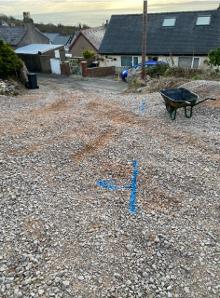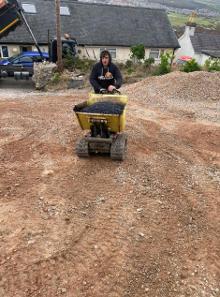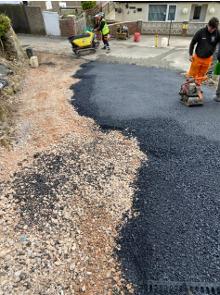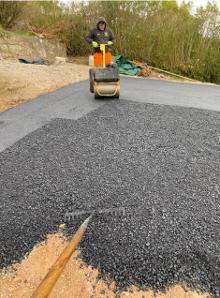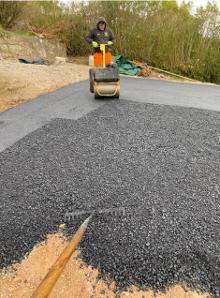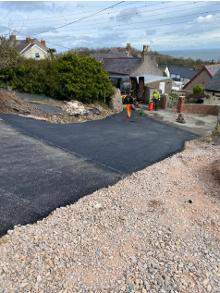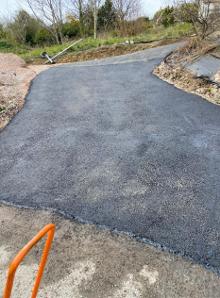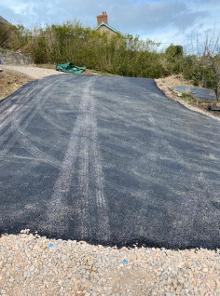 Job completed in Prestatyn. New playground ready for when the kids return.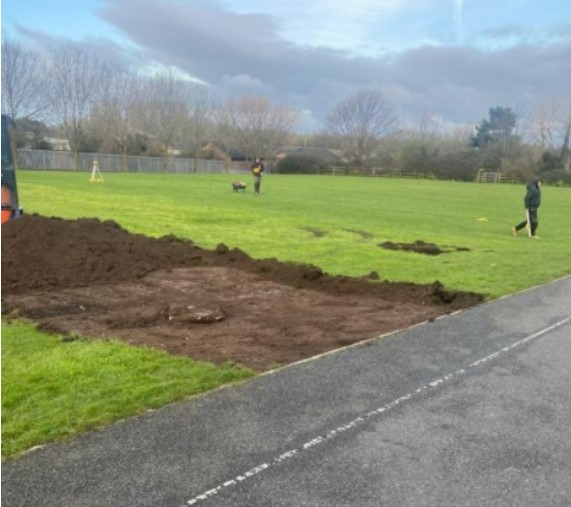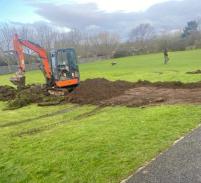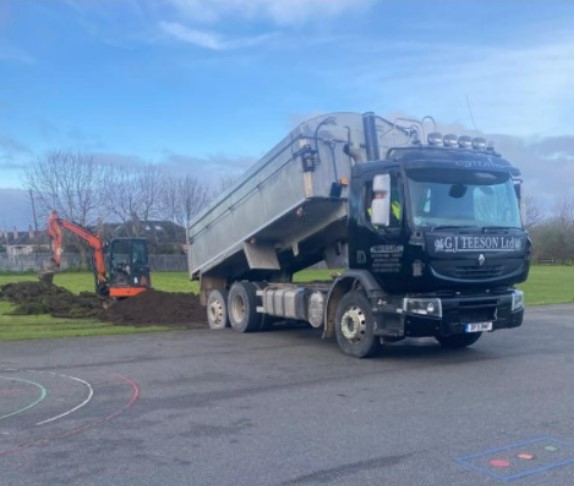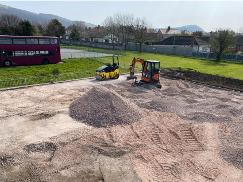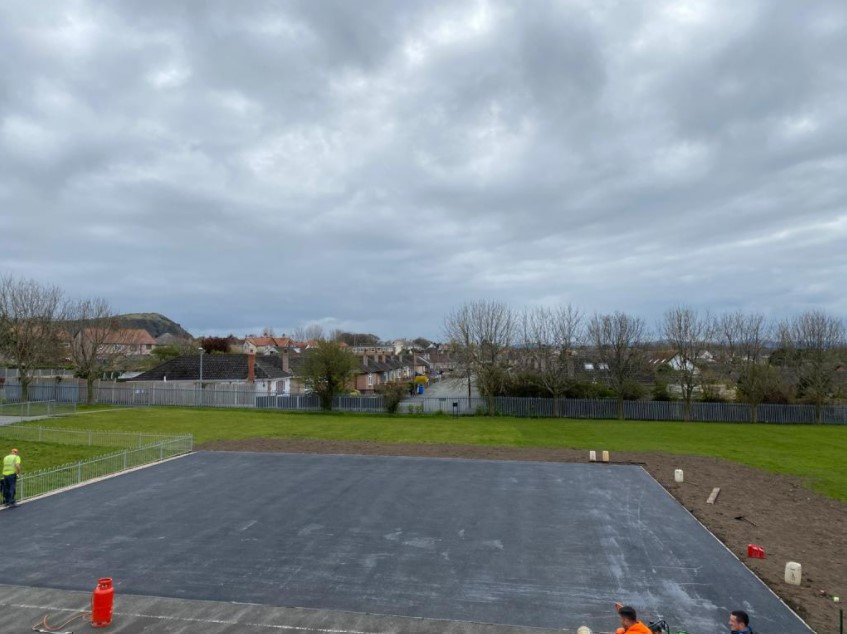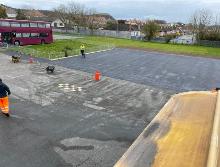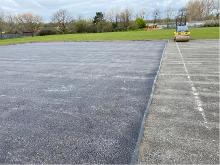 Work ongoing in Rhos on Sea. Preparing for a new patio and summer house.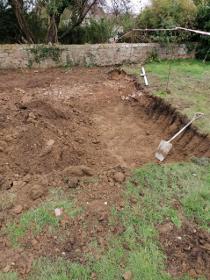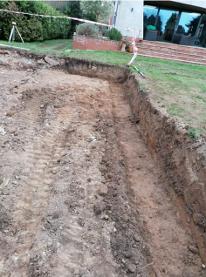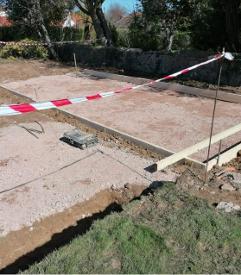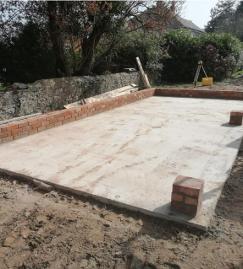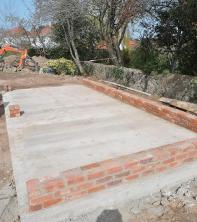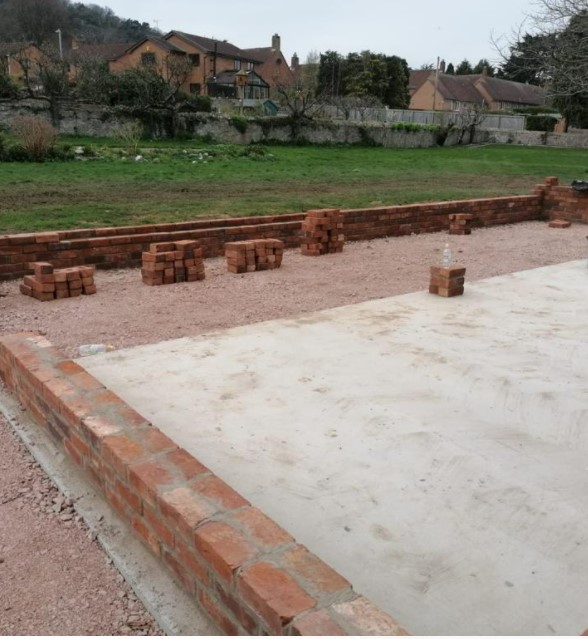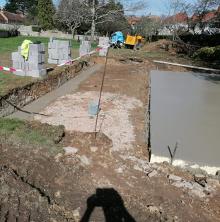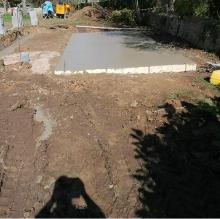 Job completed in Wythenshawe, Manchester for Read Construction Ltd. Digging out old footpaths and forming new drop entrances.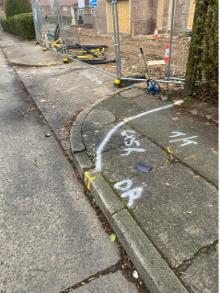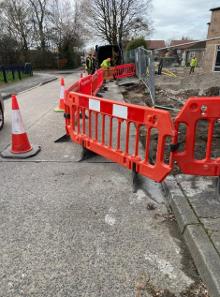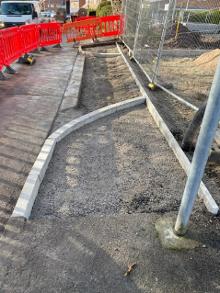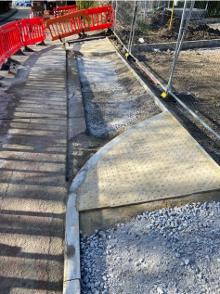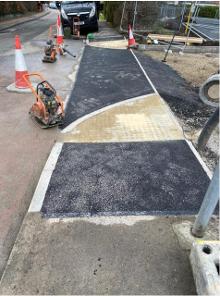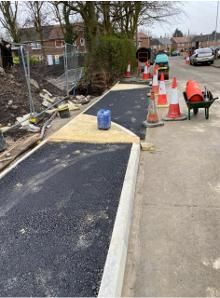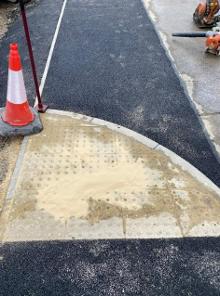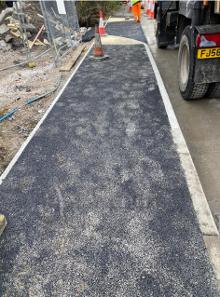 Work recently carried out in Llanarmon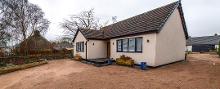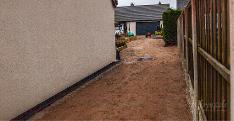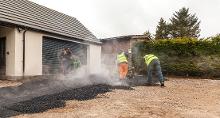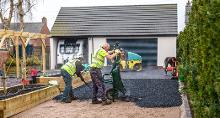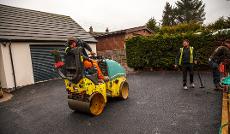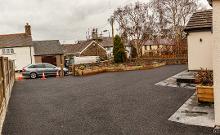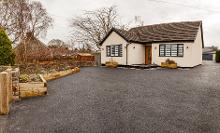 New paths and patio in Ruthin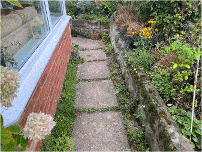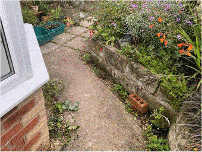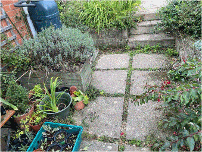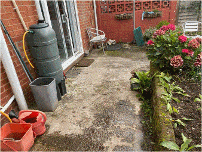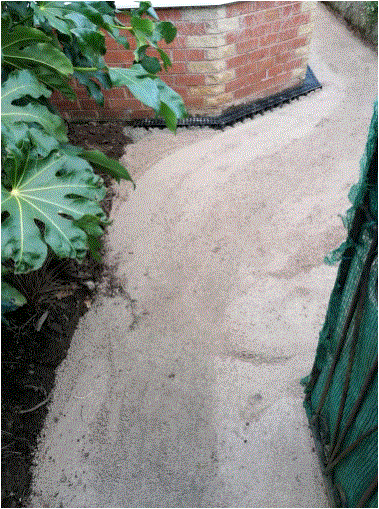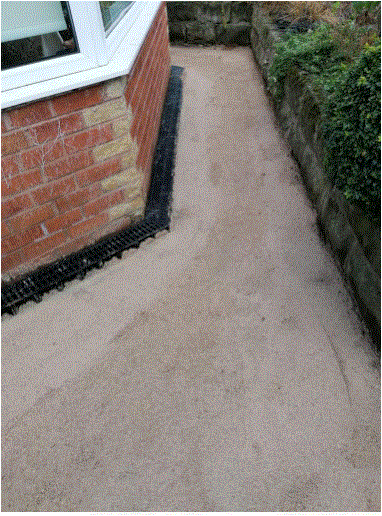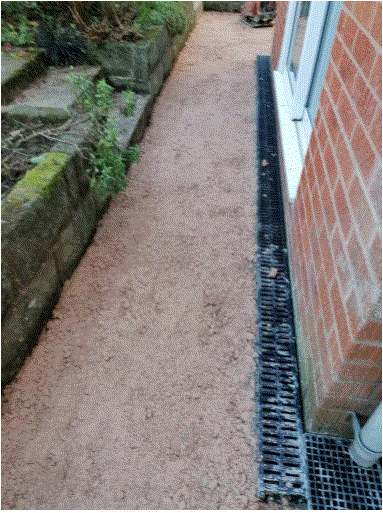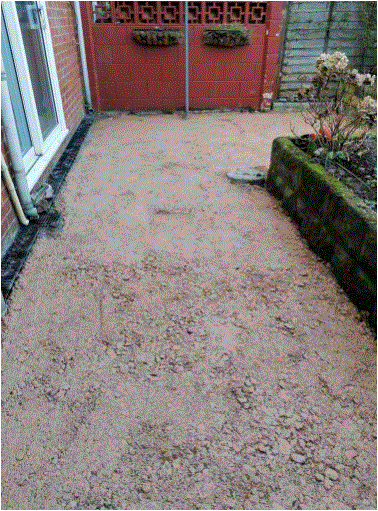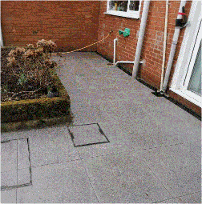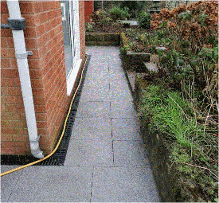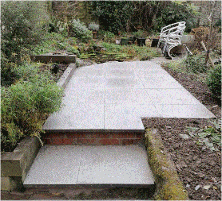 All the preparation and tarmac work carried out in Wrexham.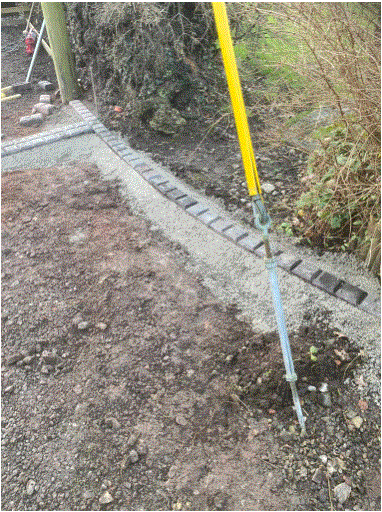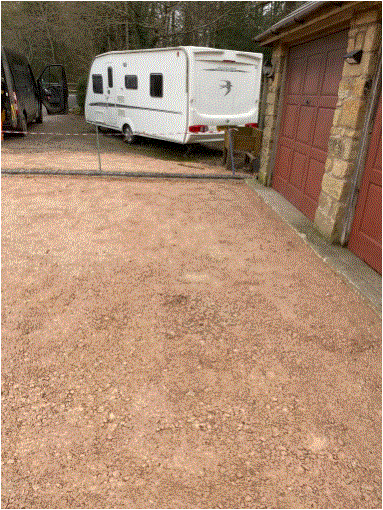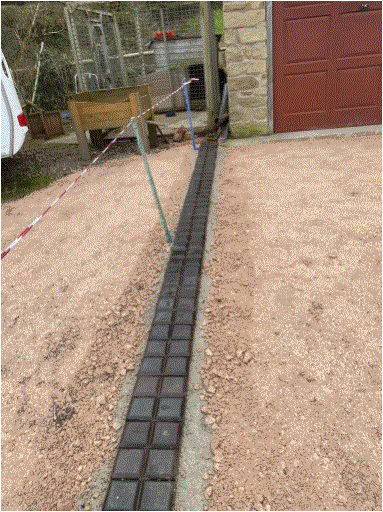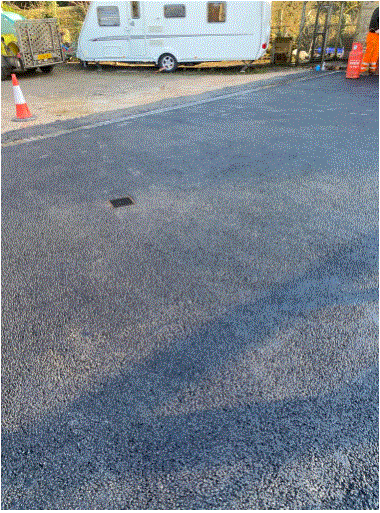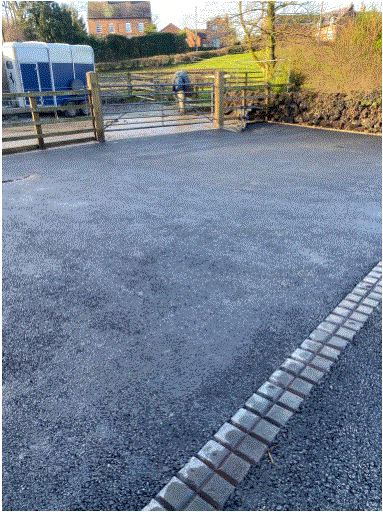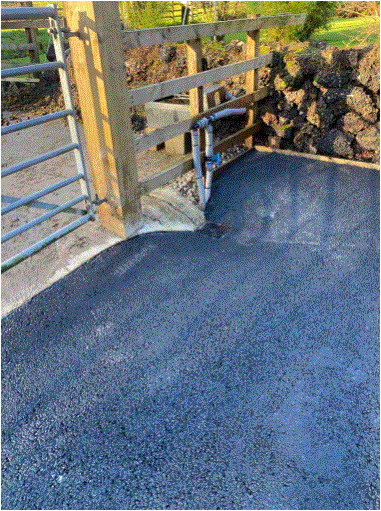 Work carried out in Dyserth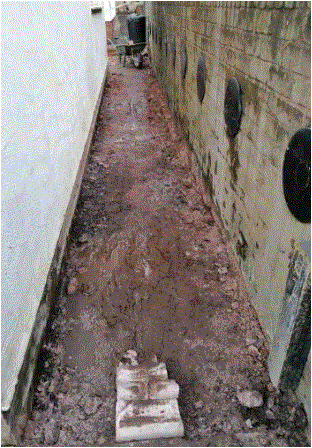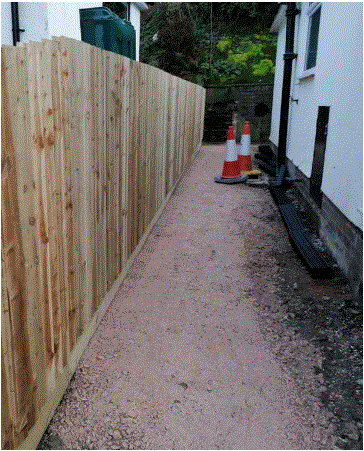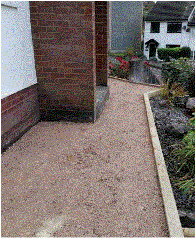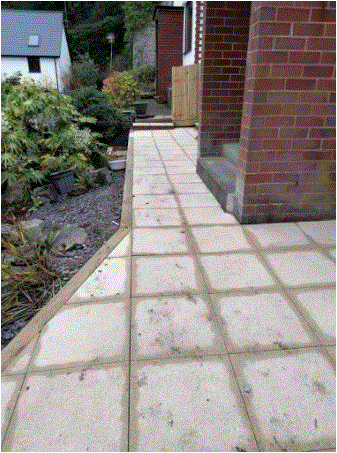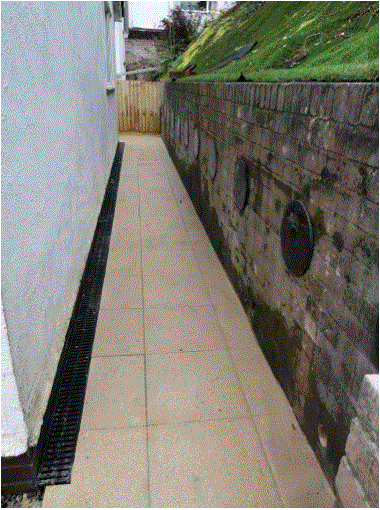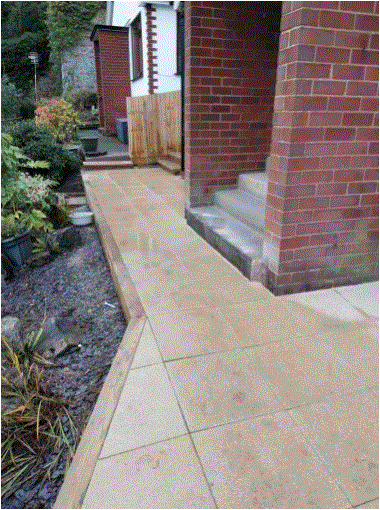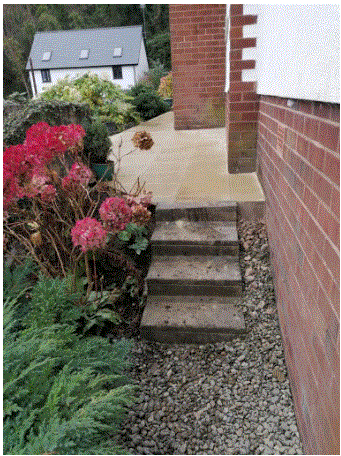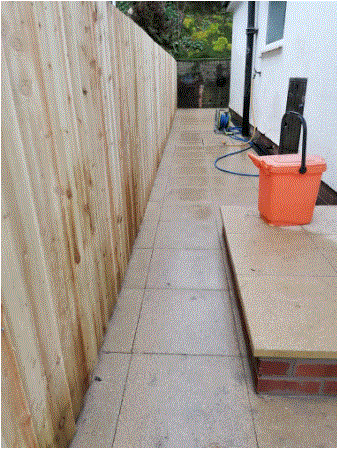 Work in Cyffylliog removing the bank & putting gabion baskets in place. Holding the field back away from the house.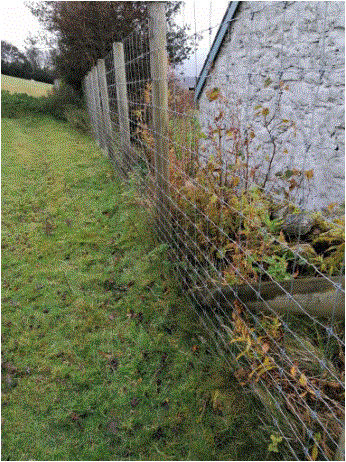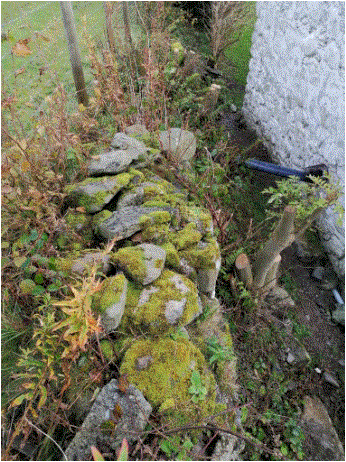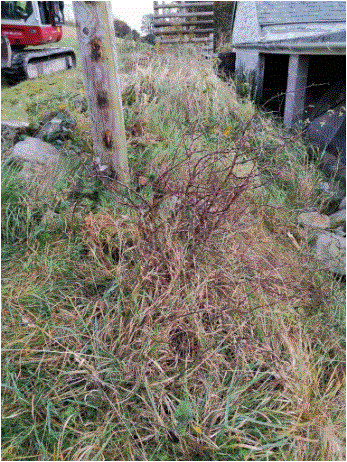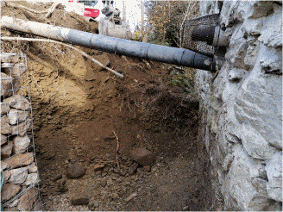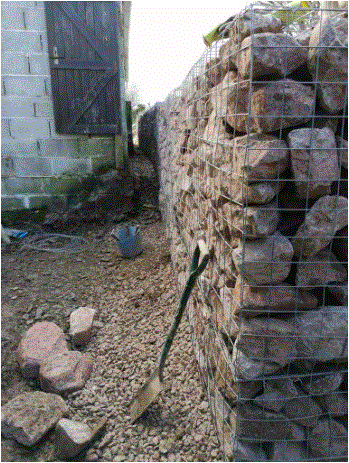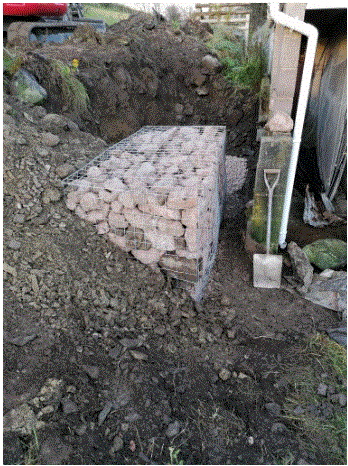 Work carried out in Highfields Park, Llandyrnog. New concrete slab and new block paving.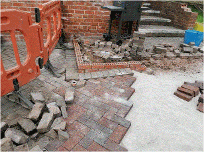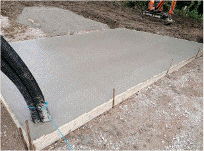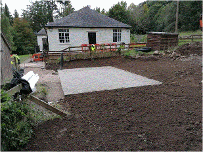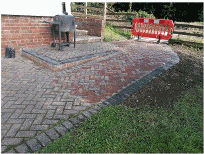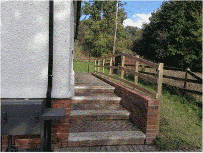 Work carried out in Cilcain near Mold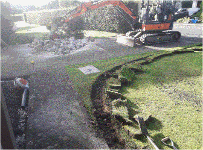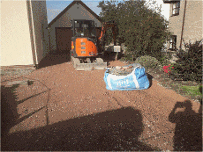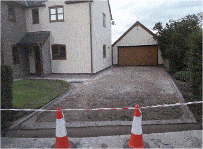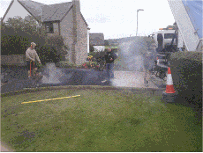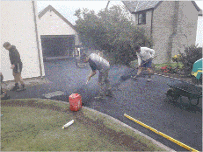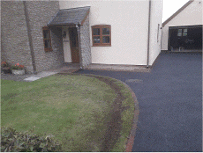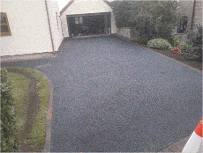 Work carried out on a property in Mold. Dug out site and removed all rubbish. Compacted stone in the area and laid two layers of tarmac. Concreted all footings and walls built by Paul Williams of Ruthin. We would like to thank him for a great job.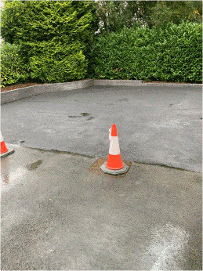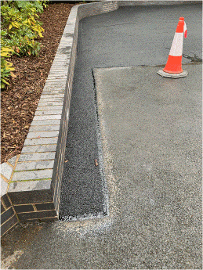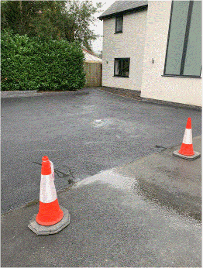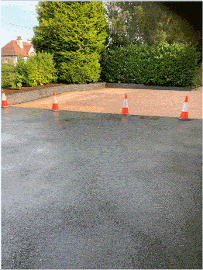 Work carried out in Saron. Dug out all soil and removed from site, compact stone (type 1 first ). We have then laid a washed gravel on top which was provided by Richard Williams builders merchants Ruthin. We also did some re-pointing on their patio.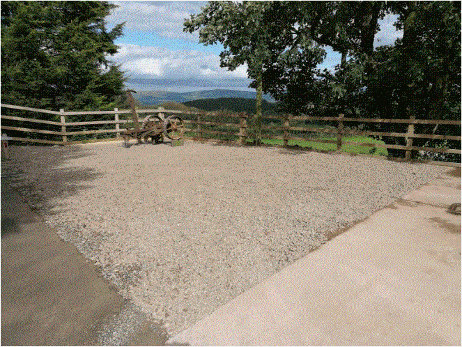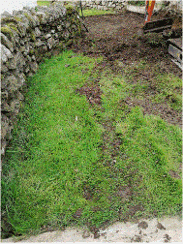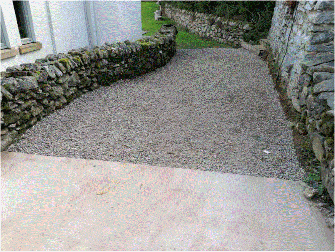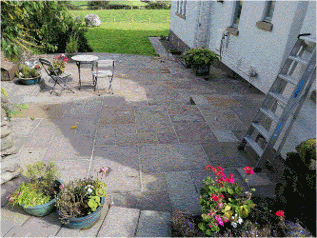 Work carried out for Vincifacilities in Hawarden.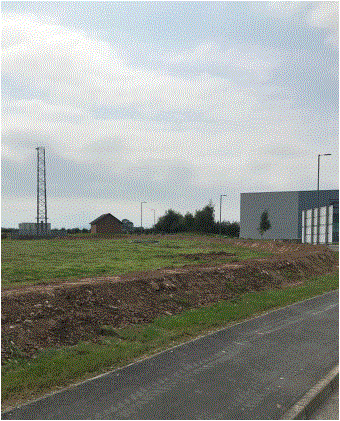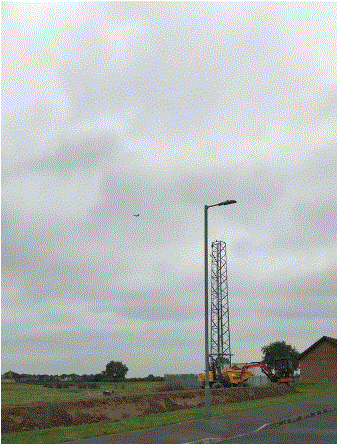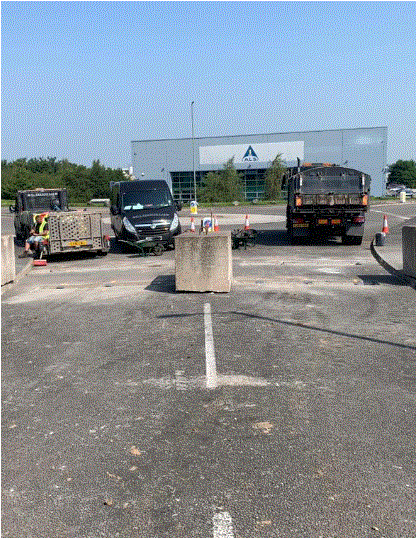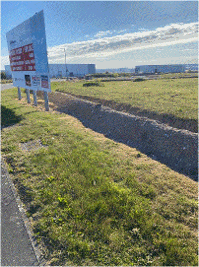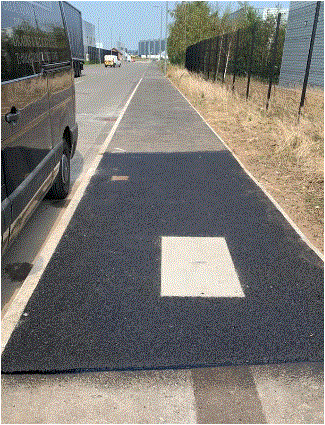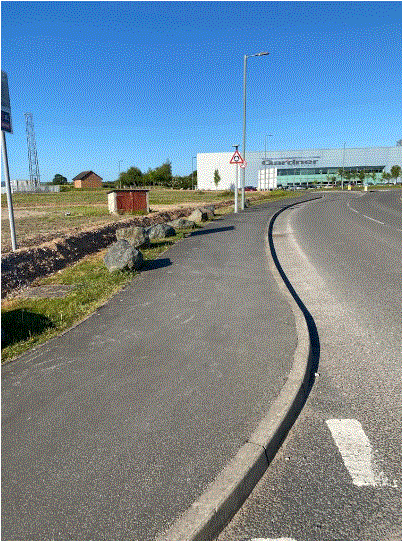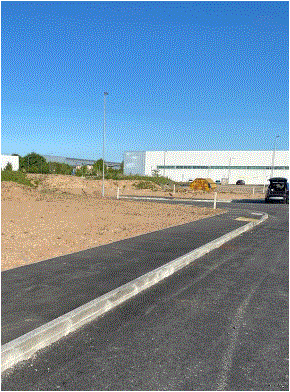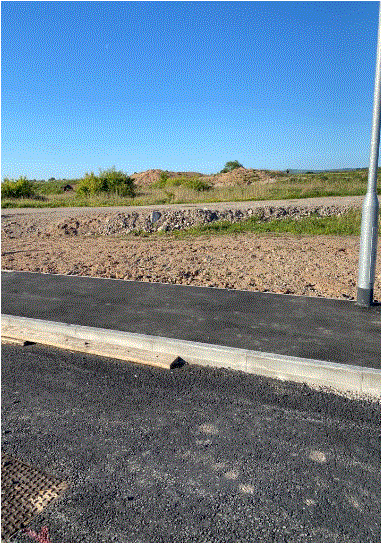 Work being carried out in Rhos on Sea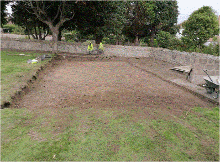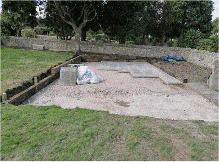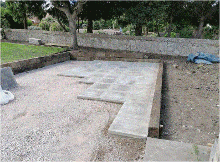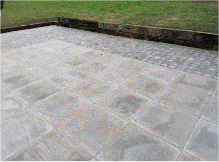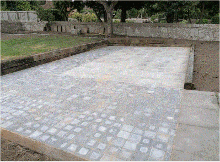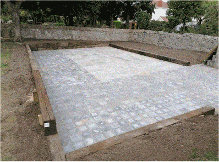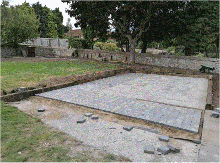 A small but perfectly formed patio in Pwllglas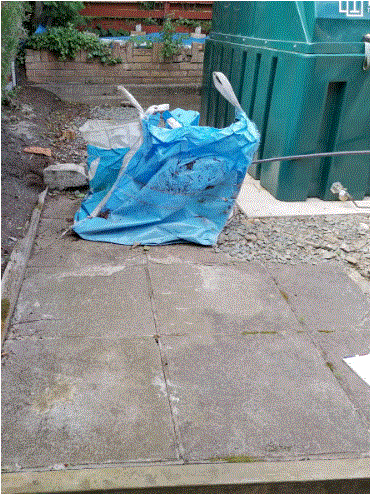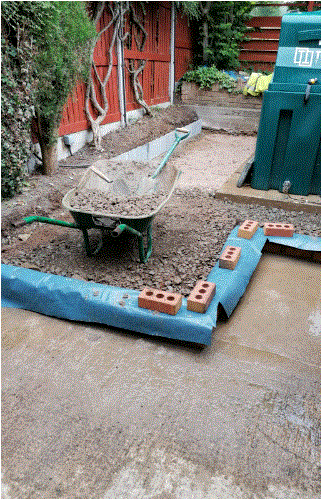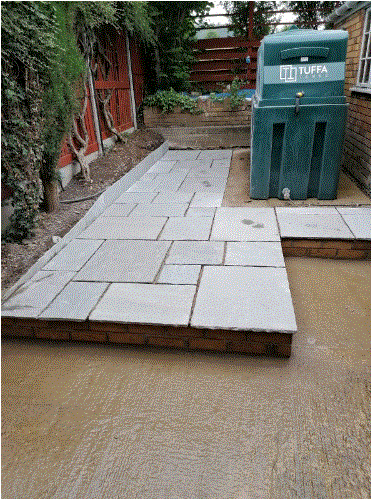 Work carried out in Saltney. Planning out and relaying 55/10 HRA. We would like to thank Watson's again for doing a great job with the planning out.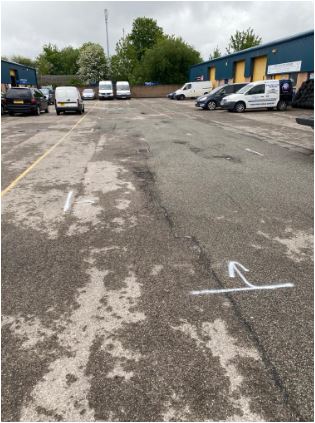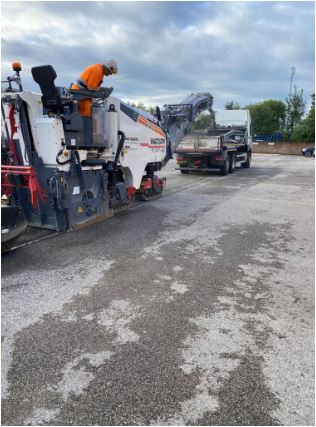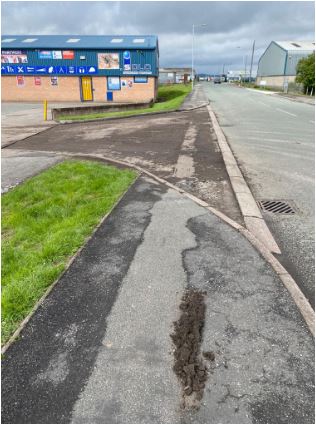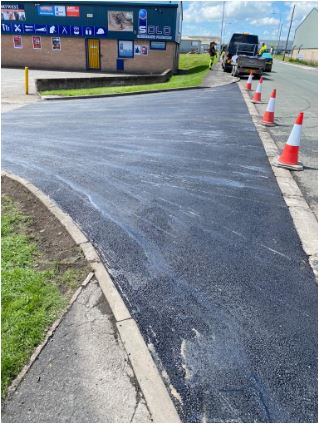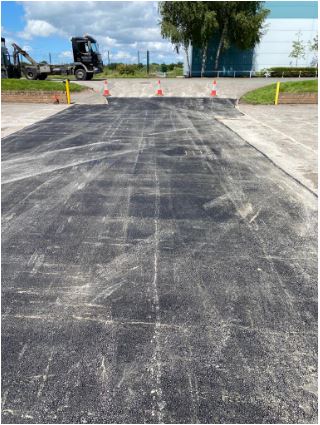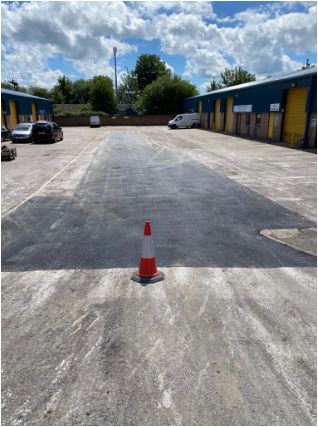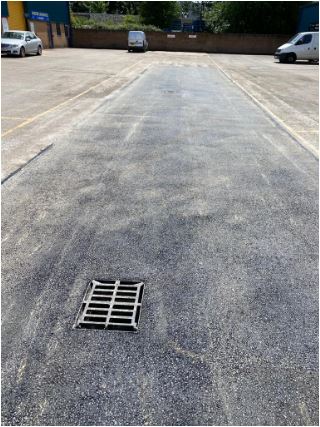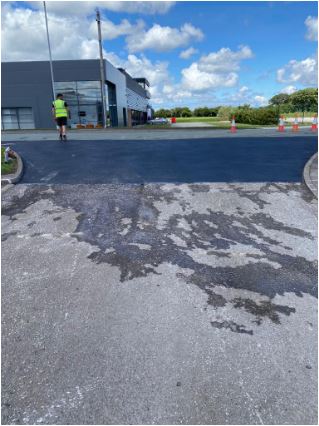 Driveway completed in Rhostryfan, Caernarfon. Supplied and laid a base course tarmac first and a SMA wearing course tarmac as the finish layer.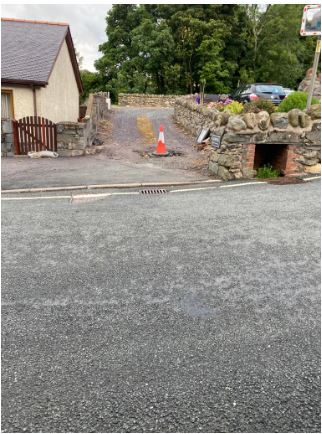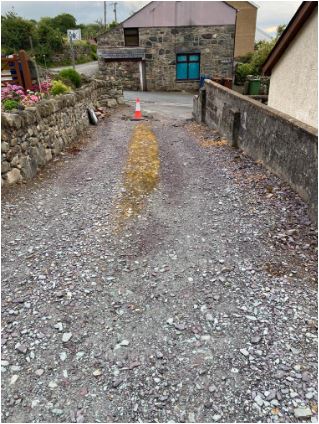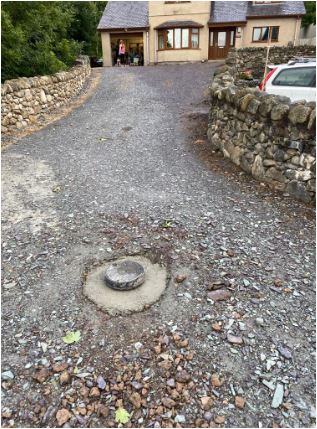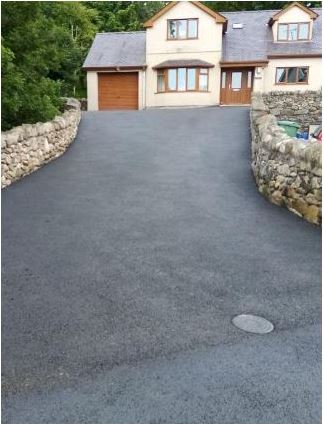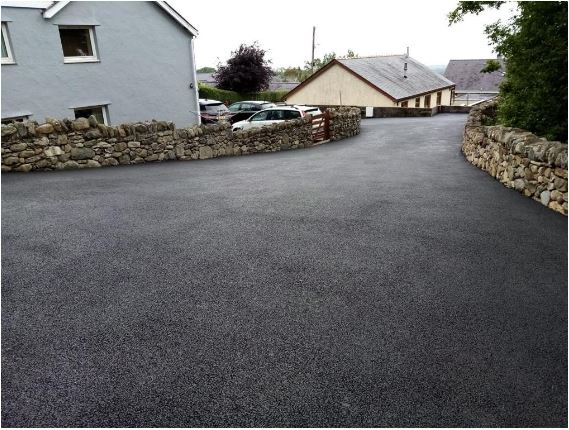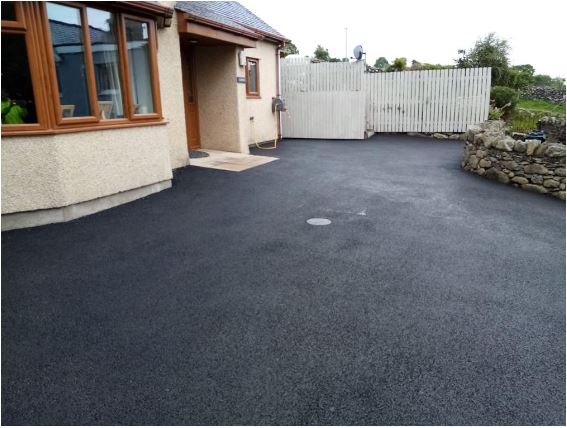 Job completed in Colwyn Bay. Block paving next to the house and double row of paving by the entrance. Final layer of tarmac was a 10mm SMA wearing course supplied by Robert Hunter and Son from Ruthin.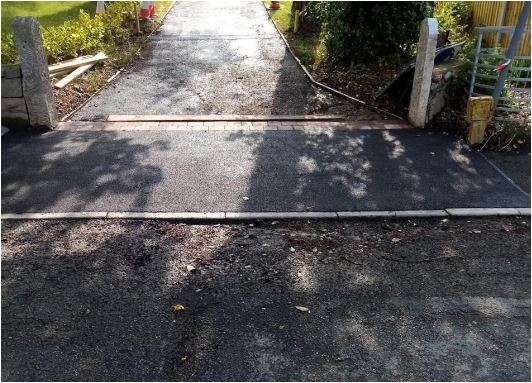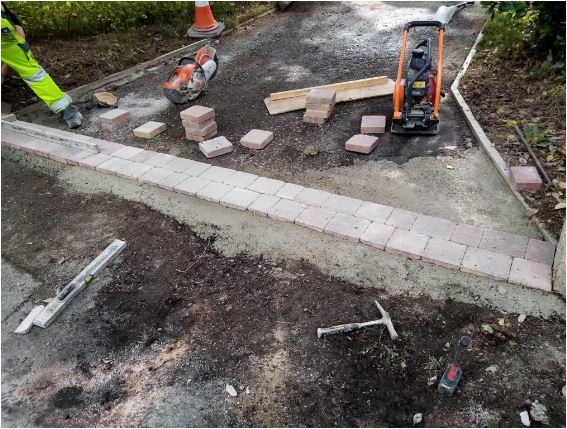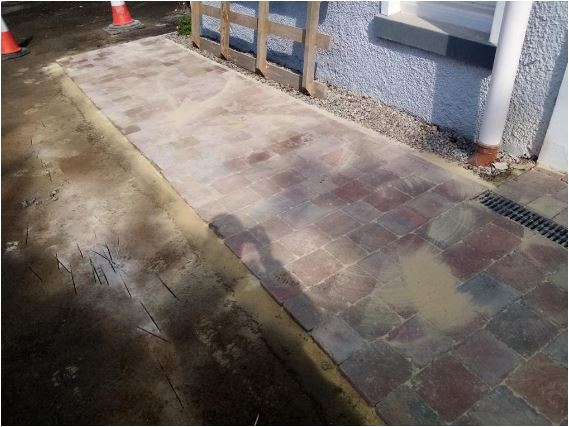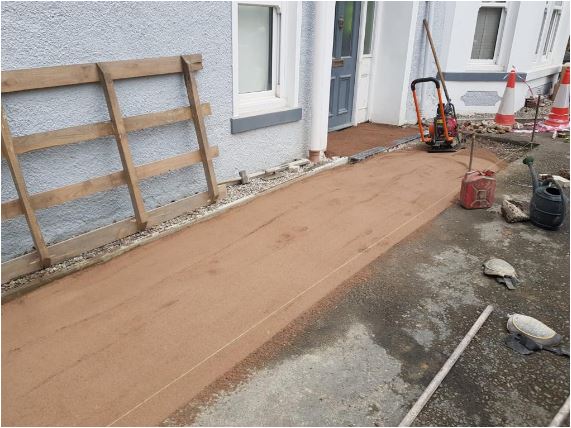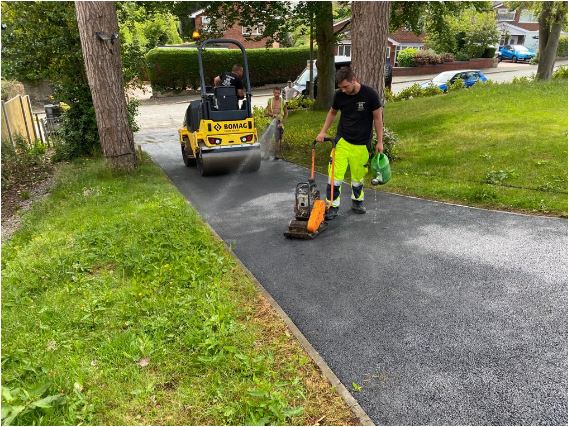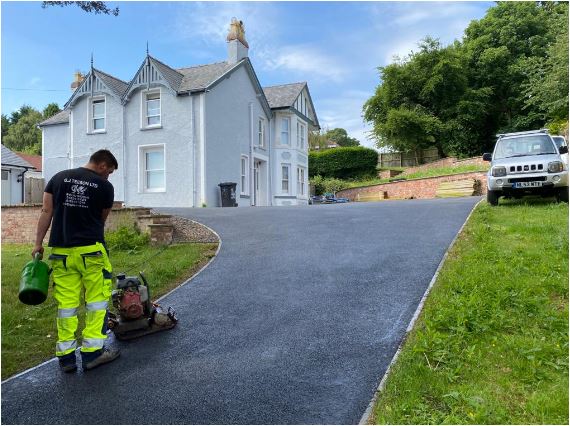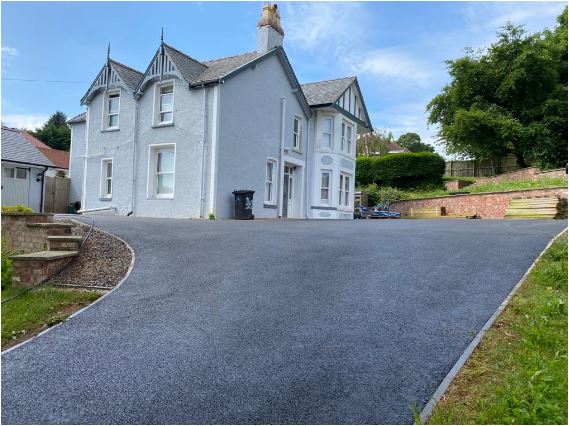 Driveway dug out in Llanarmon-yn-Ial and charcoal paving bricks placed around the drive with a resin pointing at the back of the bricks. Two layers of tarmac with the final layer a 10mm SMA wearing course.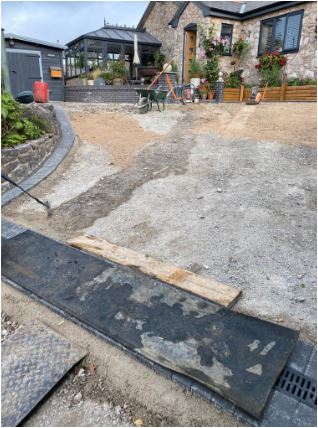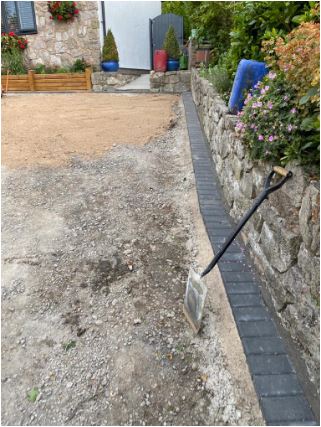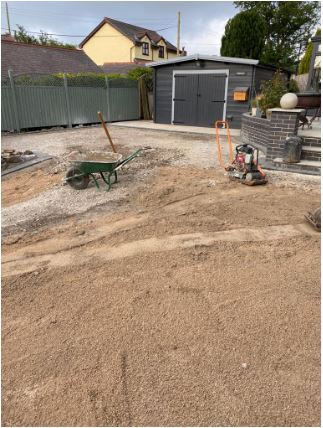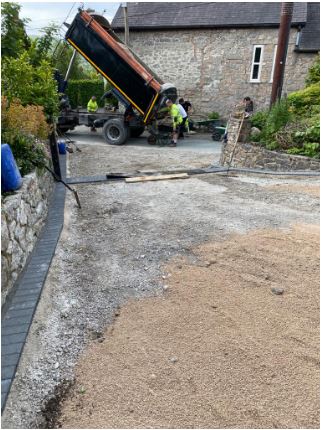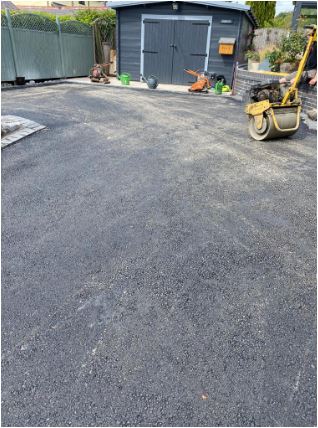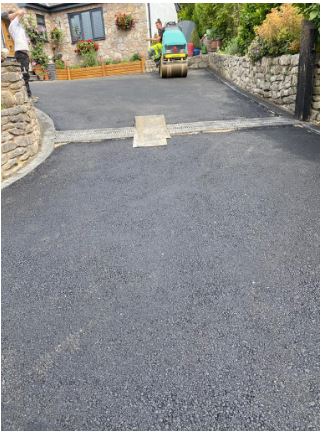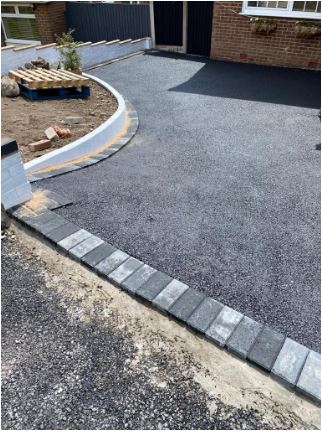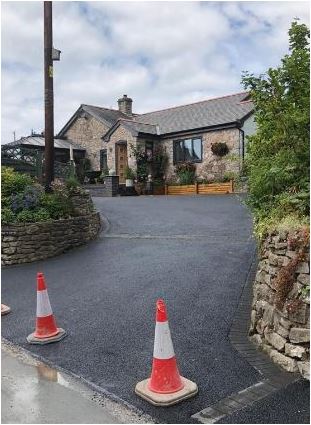 Drive in Denbigh. All preperation work done and two layers of tarmac with all joints sealed.








Work in Smurfit Kappa, Mold. Filling in and levelling their trailer park and track with stone.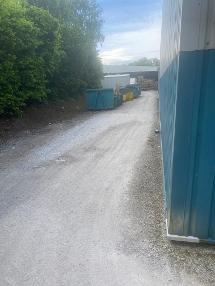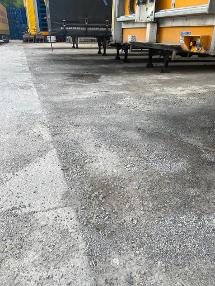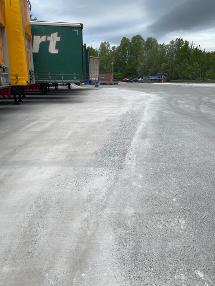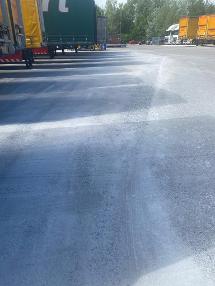 Ongoing work in Pulford, Cheshire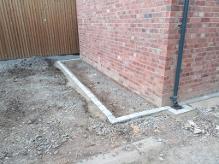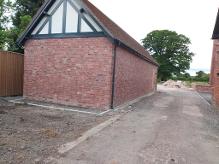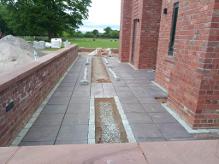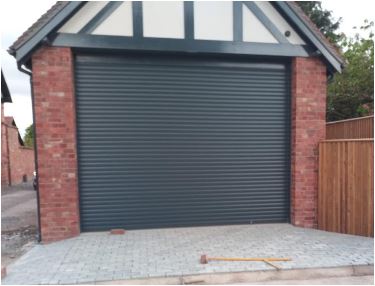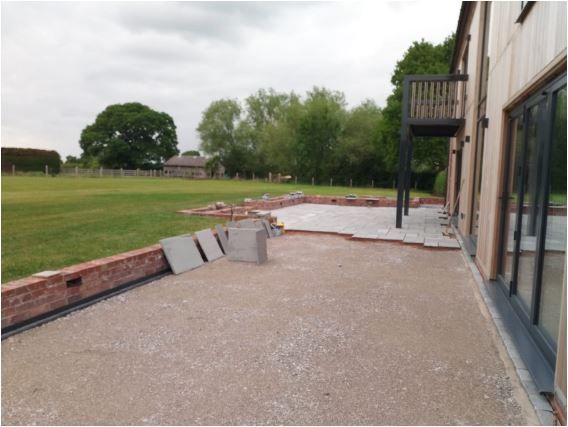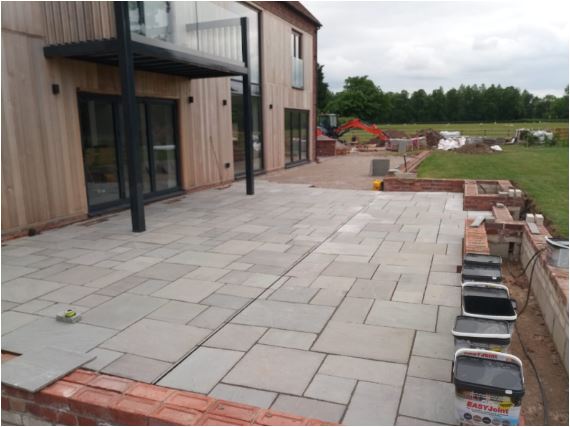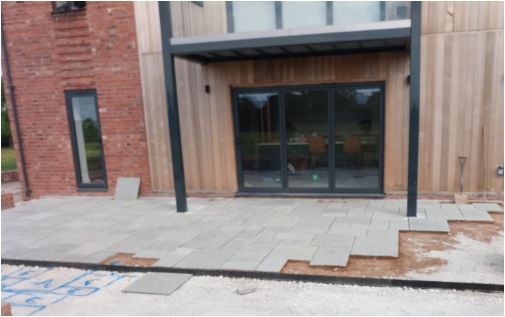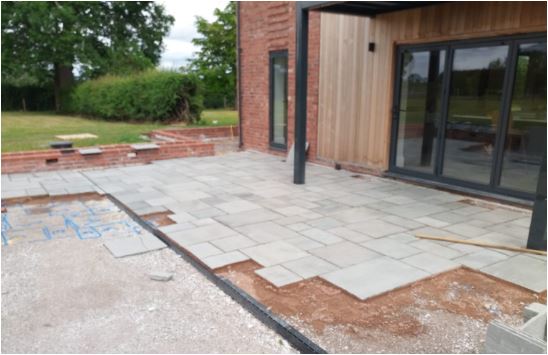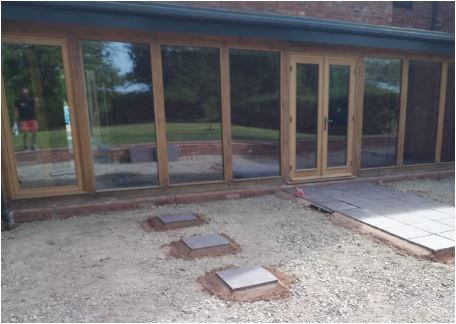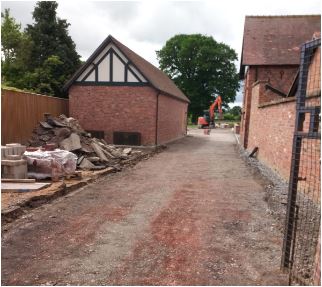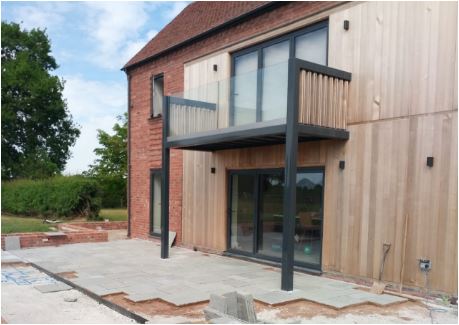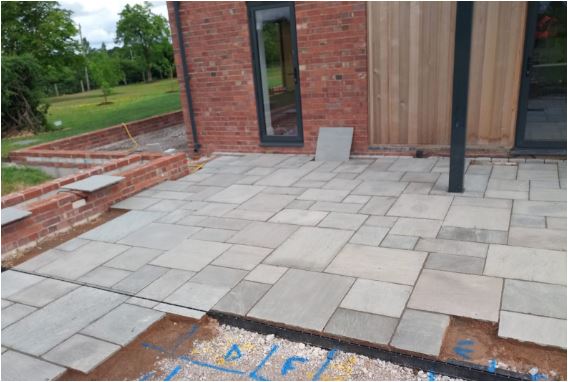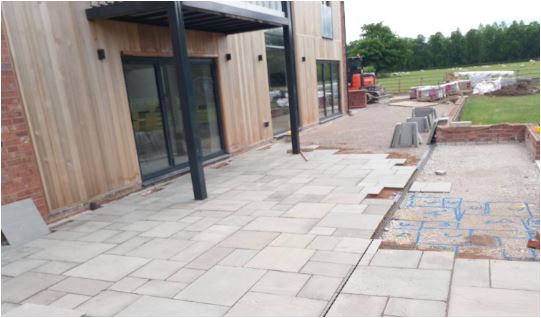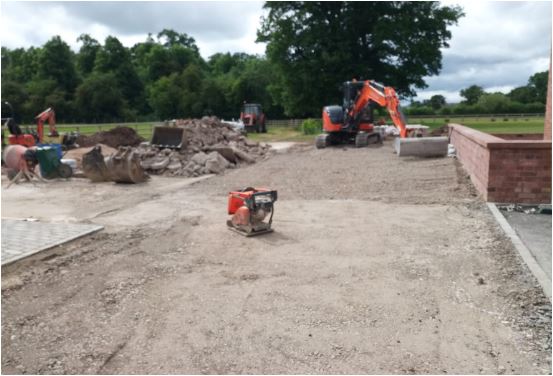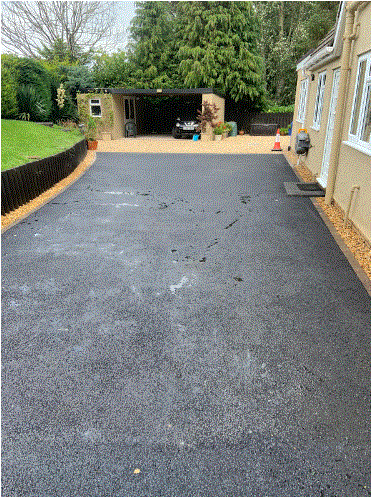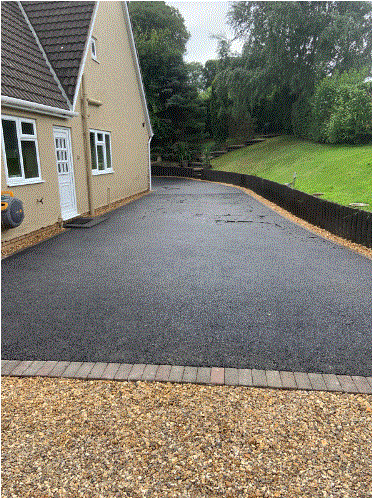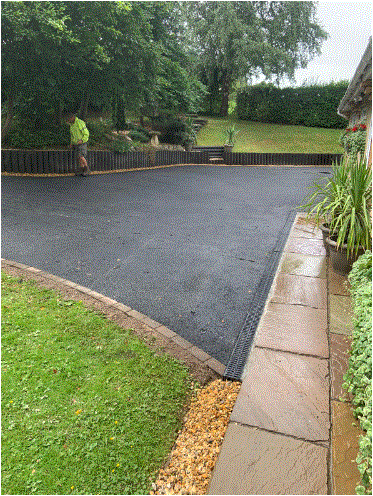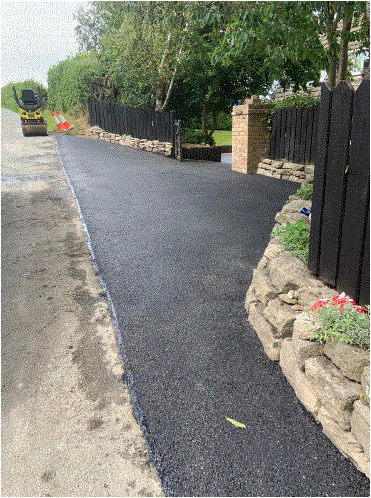 Base course tarmac in Babell, Holywell.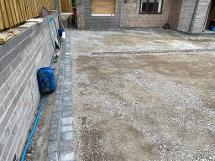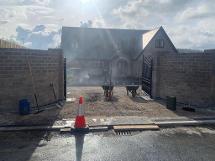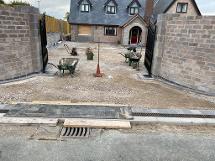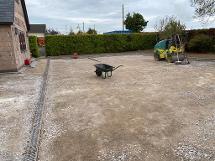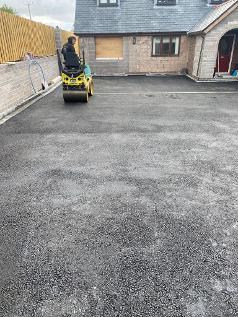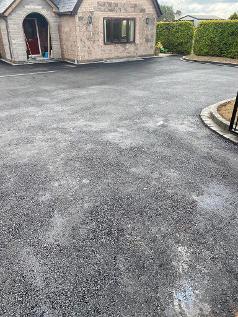 Preperation work and two layers of tarmac in Llangegla








Old flags pulled and stone topped up and compacted and re- laid in Graigfechan.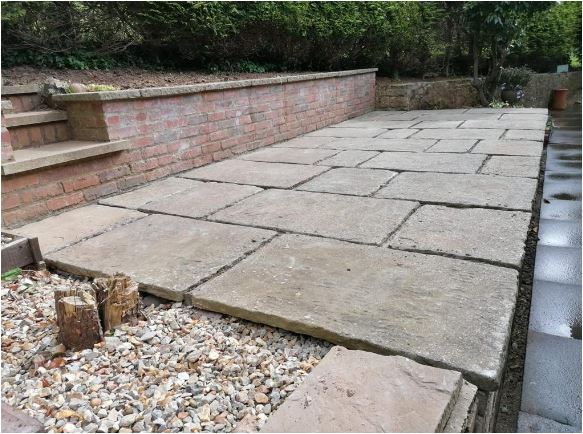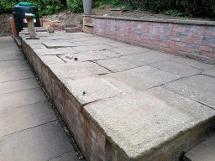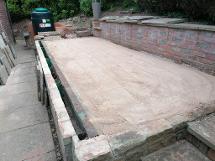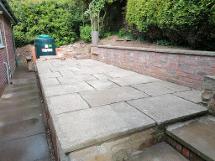 Digging out and laying artificial grass at Llanbedr School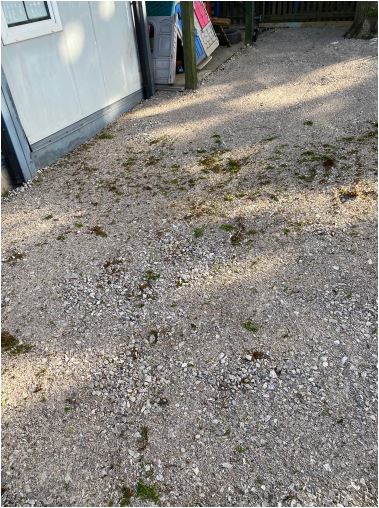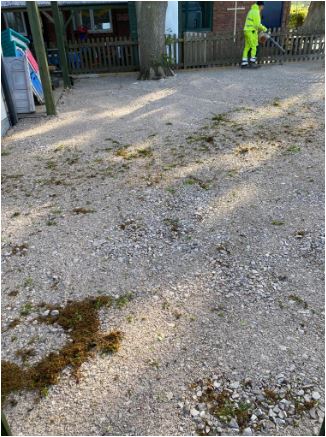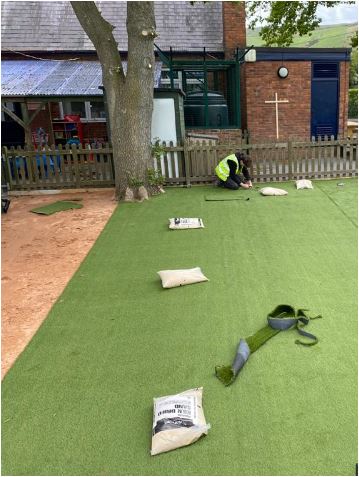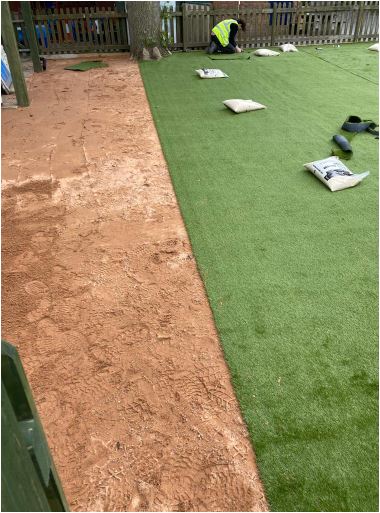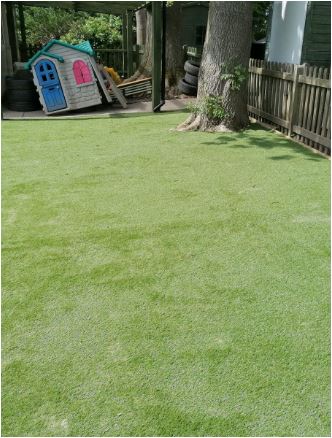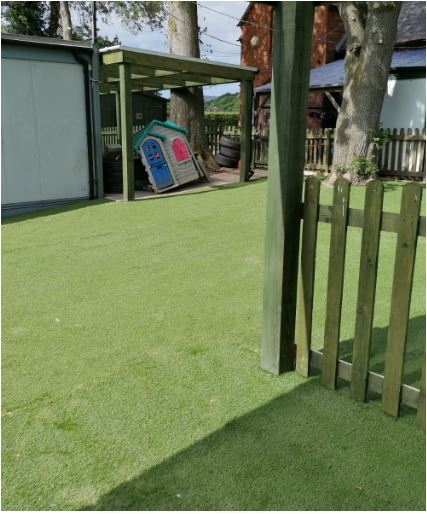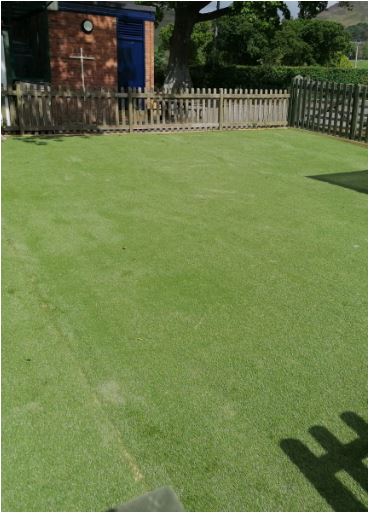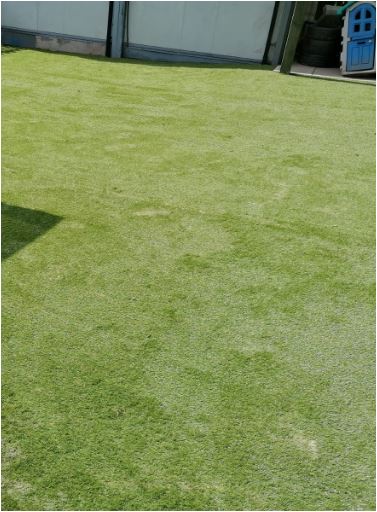 Work has started for Read Construction at Ruthin Hospital.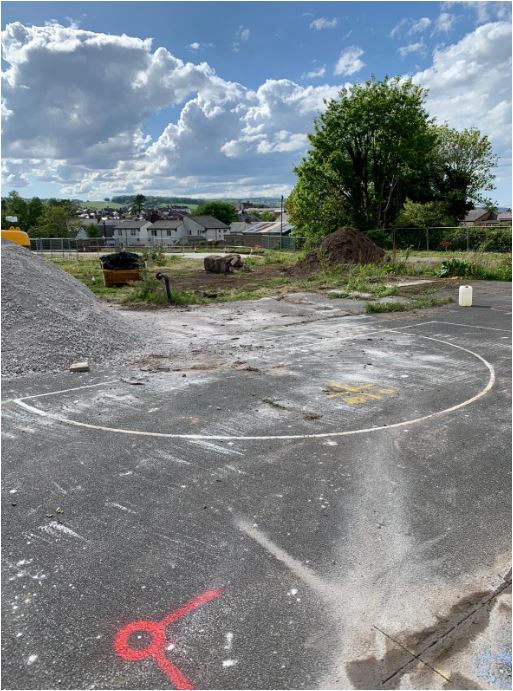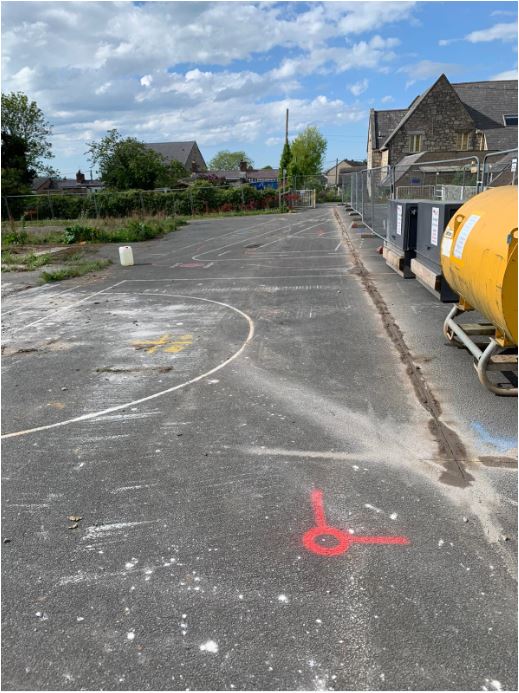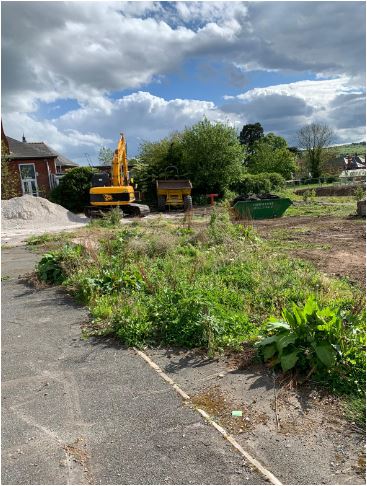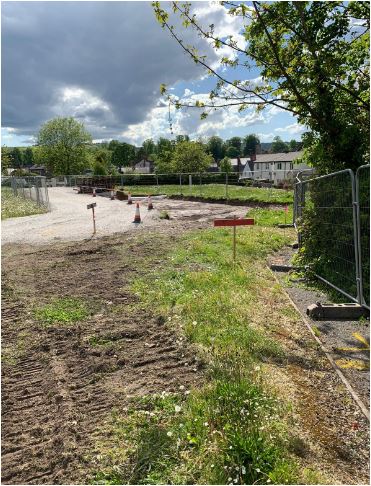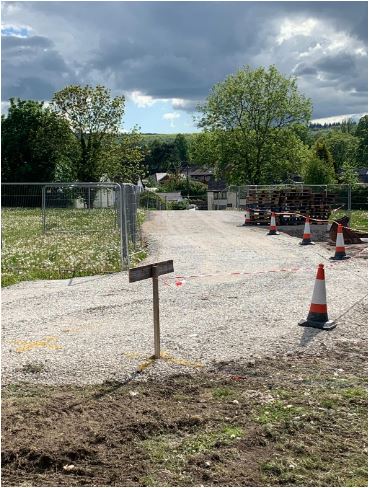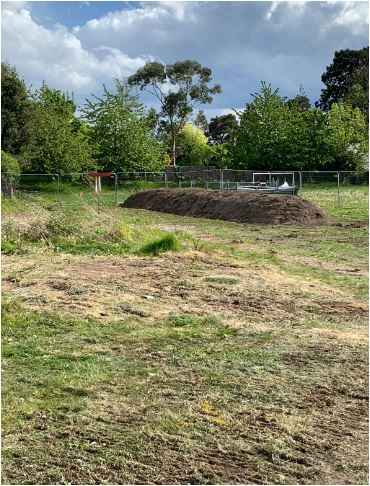 A slab for a greenhouse in Graifechan.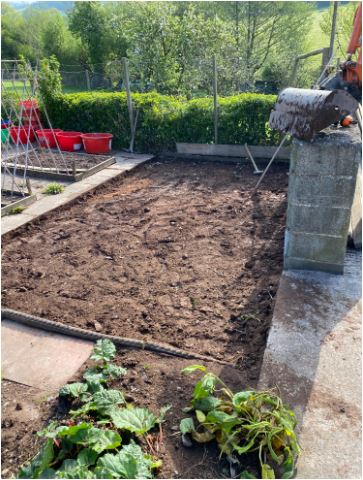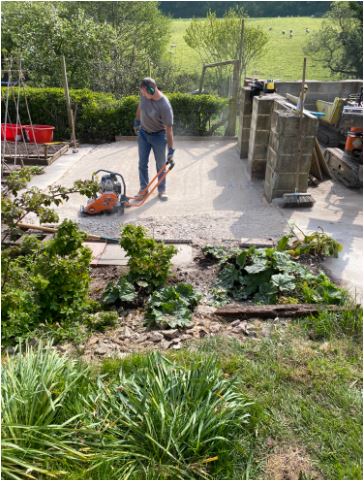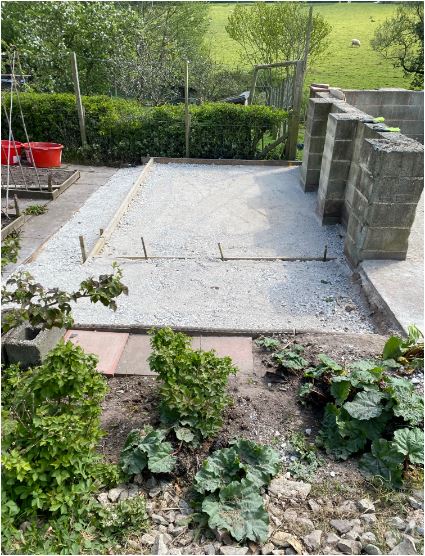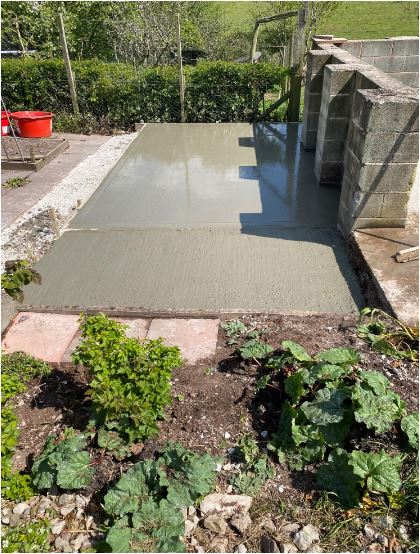 Gallery
Below is a selection of some of our other work. Please click on the image to expand the picture.